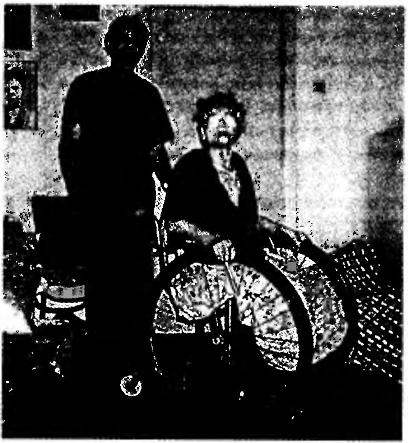 The unenviable fate of people unable to move on their own. Simplifies their lives only a specialized vehicle — a wheelchair. It allows to drive up to the bookshelf or the window, go to the balcony, finally, just to stretch my muscles. Of course, you can buy a modern wheelchair factory production. However, I think it is not affordable for everyone. And especially the disabled.
There is another way to do it for such a person. That's what I did, designing a mobile chair for her sick mother. The stroller is pretty light and durable. And, importantly, maneuverable. At least the elderly woman controlled her easily.
Those who decide to take advantage of my experience, I would advise first of all to decide which will be the chassis (large) wheels—front or back. If the patient "sporogenesis" in the back, then it is easier to roll a wheel, bending hands in elbows. In this case, place these wheels in the front. If the patient is more mobile and he is more comfortable settling disputes provided by moving them downwards, running wheels must be placed in the back.
Made my buggy with a front running wheels. However, the design allows, nothing fundamentally altering, install them and back.