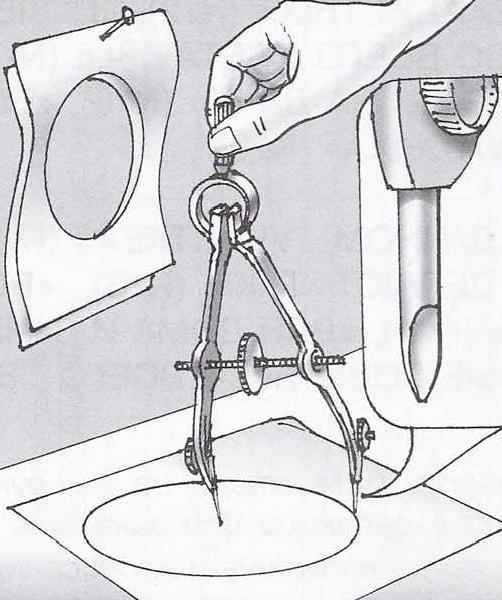 How to get a large round hole in the soft and thin plastic? Instead of drill it is convenient to use an ordinary drawing compass gauge: one of the two legs are sharpened the blade and upon rotation
the device operates as a cutter, carefully cutting a hole of any desired diameter.
Recommend to read
BEHIND THE WHEEL, NOT LEAVING ROOM
That night Serge went to bed early, not capricious and did not ask to read the book. He immediately closed his eyes and sniffed carefully. But when the house is all quiet, Seryozha got...
THE FLAME GOES OUT
There was no hot water and I put it on the burner of the gas stove kettle, and a bowl and went to watch TV. The kettle boiled quickly splashed water over the edge and filled the burner....