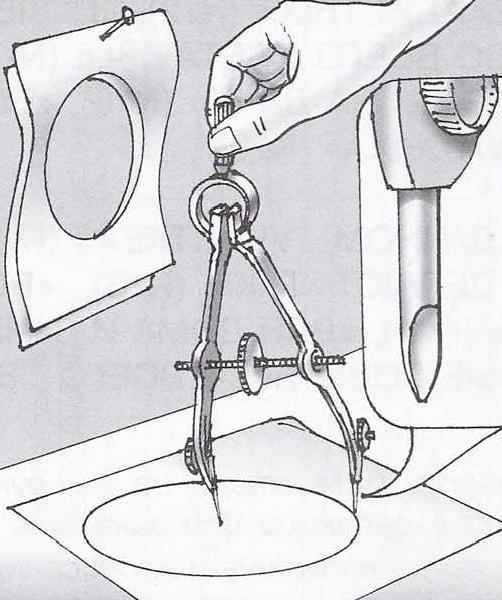 How to get a large round hole in the soft and thin plastic? Instead of drill it is convenient to use an ordinary drawing compass gauge: one of the two legs are sharpened the blade and upon rotation
the device operates as a cutter, carefully cutting a hole of any desired diameter.
Recommend to read
A COMPASS CUTTER
Carefully cut a circle from the cardboard using scissors is very difficult. To help in this work can usually tsyrkul fixed in his foot, as shown in the figure, a razor blade.
DRILL-GREGORATOS
This simple device will help with the help of ordinary hand drills to cut holes of any diameter in the plywood, hardboard and particleboard.