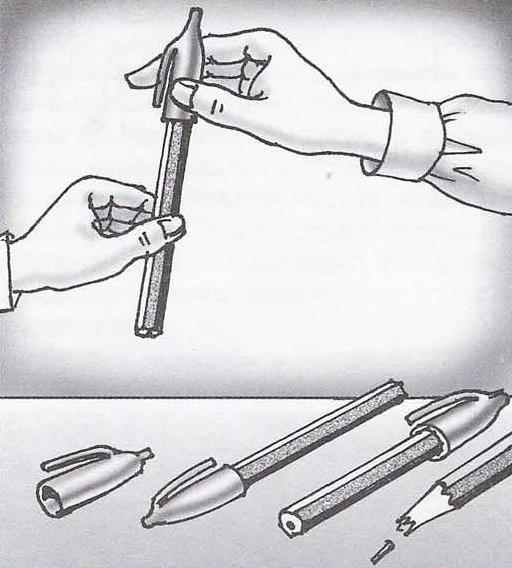 Even if storage together with small tools marking pencil will not lose the sharpened stylus, if it is to protect your cap
of a ballpoint pen.
Recommend to read
COLLET-UNIVERSAL
Clutch pencil, calculated on a fat pencil, can find unexpected applications. For example, help in cases when a small screw you need to tighten in tight spaces; turn into a ballpoint pen,...
DELICATE SURFACE GAUGE
All good traditional marking gauge. Its only drawback is that after marking the workpiece on its surface still scratches. If you make the tool, shown in the figure, on one side of the...