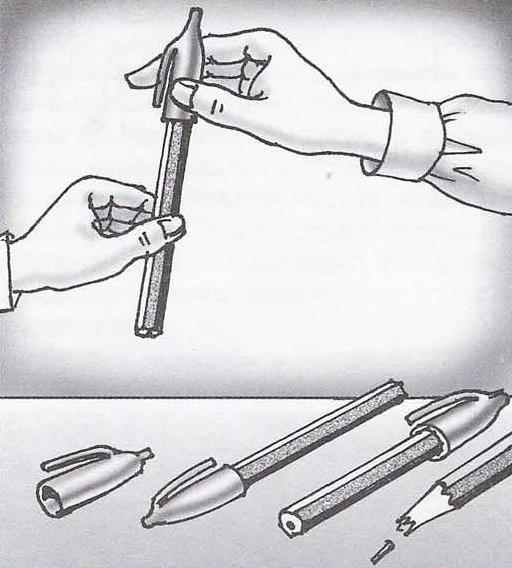 Even if storage together with small tools marking pencil will not lose the sharpened stylus, if it is to protect your cap
of a ballpoint pen.
Recommend to read
I THINK THAT IT'S EASIER
Read the article "mounting Brackets for stereo speakers" ("M-K" № 3, 1982) and decided to make them. To begin with, that repeated the design described in the article, However, welding...
CAMERA — UNDER the WATER
Resting on the sea, sometimes you want to capture on the memory of the underwater scenery, and special no box. Do not worry: if you have mask of the diver and a new plastic bag, this...