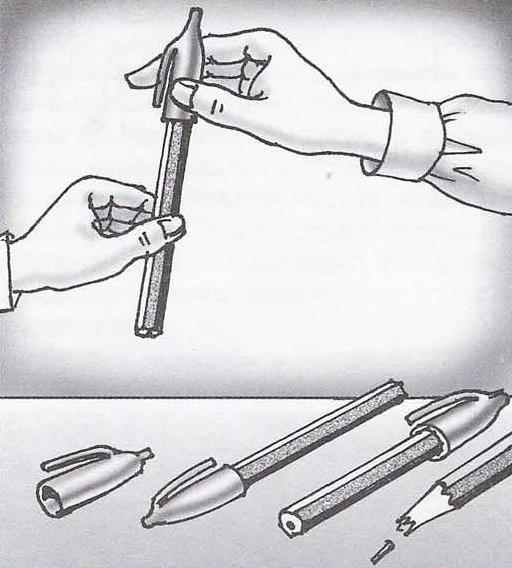 Even if storage together with small tools marking pencil will not lose the sharpened stylus, if it is to protect your cap
of a ballpoint pen.
Recommend to read
THE CRUISER-LIKE SHIPS, AND SHIPS-CRUISERS
Two decades on the verge of XIX and XX centuries were years of turning the cruiser into a real fighting machine. Continuously growing sizes; armored vehicles gave way to armored, the...
THE LAMP CHANGES COLOR
Yellow, almost sunlight fills lying under a table lamp a book. To read easily and pleasantly; but after an hour and a half, and you notice that colors start to get bored. To rectify the...