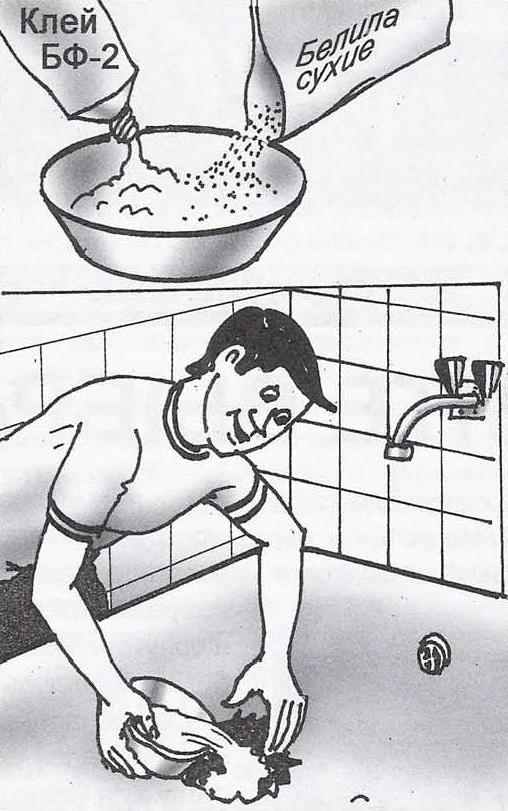 The damaged area of enamel in the bath, you can restore yourself. To do this, first clean it with sandpaper or an abrasive stick to metal, wipe with gasoline and allow to dry.
To prepare putty from glue BF-2 and dry zinc white, apply it several times with intermediate drying at least one hour and polished.
Recommend to read
BETTER THAN HOOKS
If you rode into a new apartment and have not had time to nail in the bathroom hooks for towels, don't rush. That you will always have time to do. It is much easier and looks prettier...
GLUE DROP BY DROP
If the Wallpaper was formed glueless bubble and this place had to be cut, use a medical bag filled with glue (casein, PVA, etc.), it will help to inject it directly into the slot. Now...