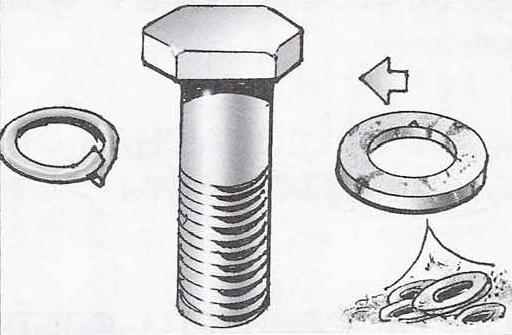 For reliability of bolted connection in terms of vibration under the nut usually enclose a split spring washer: its sharp edges prevent the loosening of fasteners.
If any washers at hand was not there, it can replace the ordinary, but old, rusty. Its rough surface will hold screwed in the nut from loosening.
Recommend to read
THE SQUADRON BRONENOSEC SEVASTOPOL
THE SQUADRON BRONENOSEC SEVASTOPOL. Scale model 1:200. A plan to strengthen the Baltic fleet in 1891-1895 he was provided, among others, the construction of five armored ships...
GRANULES? NO PROBLEM!
In the journal "modelist-Konstruktor" No. 2 for the year 1989 was published material A. Baklinskogo from the city of Kremenchug, Poltava region about micromelia, which he designed for...