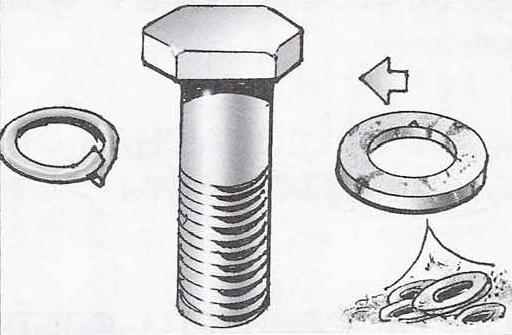 For reliability of bolted connection in terms of vibration under the nut usually enclose a split spring washer: its sharp edges prevent the loosening of fasteners.
If any washers at hand was not there, it can replace the ordinary, but old, rusty. Its rough surface will hold screwed in the nut from loosening.
Recommend to read
CHILDREN'S TWO FLOORS
If you are on a family Council have decided to allocate the child in the new apartment though the smallest in area, but still separate room, then take the time to make it familiar to an...
THE LEADER OF "BAKU"
14 Oct 1942. Just beginning to dawn. Wet snow, bands of fog over the sea hanging heavy clouds. But even the usual Arctic weather does not disturb the festive atmosphere. Destroyer...