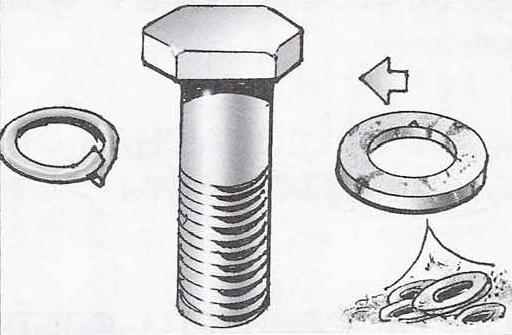 For reliability of bolted connection in terms of vibration under the nut usually enclose a split spring washer: its sharp edges prevent the loosening of fasteners.
If any washers at hand was not there, it can replace the ordinary, but old, rusty. Its rough surface will hold screwed in the nut from loosening.
Recommend to read
NEW CLASS:LAND VERKADE
Aware that in the modern mass automodelisme in a very objective and not very reasons there is a critical situation to the attention of athletes, club Directors, and especially the...
COMPETE ELECTROMODEL
Last summer I happened to be in one of the suburban pioneer camps. Freshly painted hull, the green of the grass and... a person! A bewildered look around. From somewhere far away I heard...