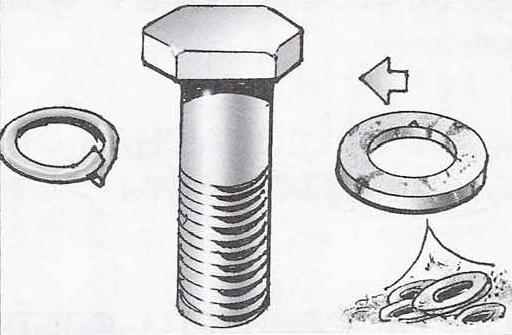 For reliability of bolted connection in terms of vibration under the nut usually enclose a split spring washer: its sharp edges prevent the loosening of fasteners.
If any washers at hand was not there, it can replace the ordinary, but old, rusty. Its rough surface will hold screwed in the nut from loosening.
Recommend to read
PUZZLE OF POSTCARDS
There is probably not one family that would not receive greeting cards. Over time they accumulate quite a lot, and most of them are usually thrown away. Meanwhile, postcards, due to...
SCISSORS-A COMPASS
The shape and design of the shear itself suggests to use them as a compass or gregoratos. If they are to produce the picture shows the clip, then use the scissors for these purposes...