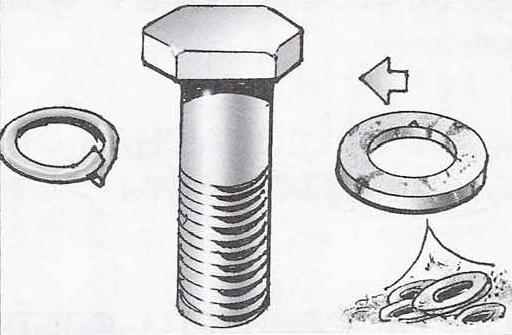 For reliability of bolted connection in terms of vibration under the nut usually enclose a split spring washer: its sharp edges prevent the loosening of fasteners.
If any washers at hand was not there, it can replace the ordinary, but old, rusty. Its rough surface will hold screwed in the nut from loosening.
Recommend to read
THE BOLT CAP
Under certain operating conditions (e.g., vibration) threaded connections progressively'm quite unhinged by it. To avoid this, do not have to screw the lock nut: its role can play and a...
OF EGG CONTAINER
Offer to store small bolts, screws, nails, nuts and washers, and any other such trifle — cell cardboard or plastic container from under the eggs.   V. GOLOVASHIN, Rybnoe, Ryazan region.