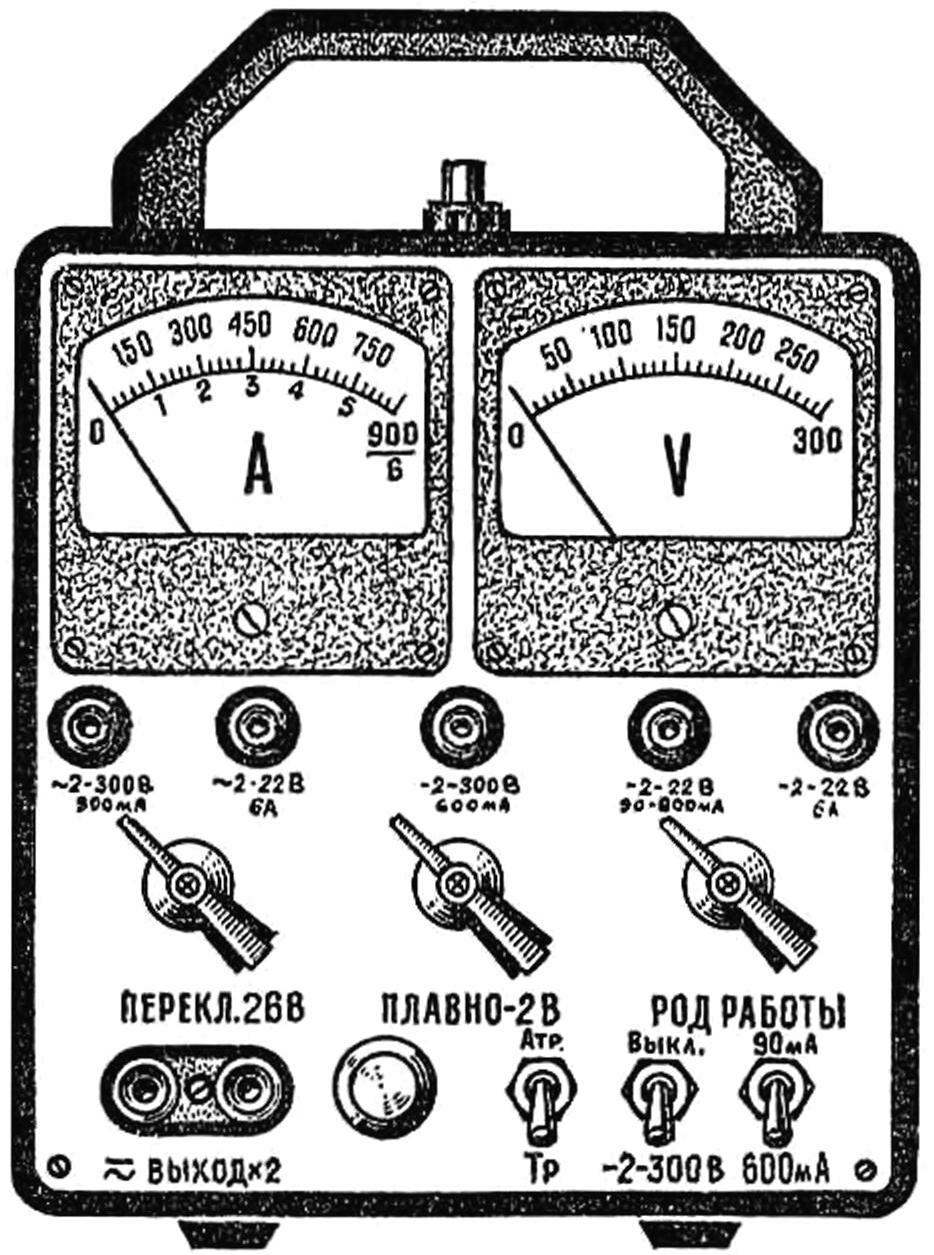 Every radio Amateur knows that without a source of constant and alternating stresses of different magnitudes in practical work is not enough. He needed to establish radiocontrole, repair equipment, charge batteries, test the motors and relays, to conduct physical experiments. All this is possible to do with a universal power supply, which we offer to the readers.
The device allows you to smoothly varying voltage in the range of 2-300 At up to 900 mA AC 600 mA DC or 2-22 In at currents up to 6 A.
Using switch S6 (Fig. 1) five provisions set the operation mode of the power supply, what signal corresponding lamp H1—H5.
Voltage in the range of 2-22 choose In step 2 In the switch S4, and in the interval 2-300 In S3 via 26 V.