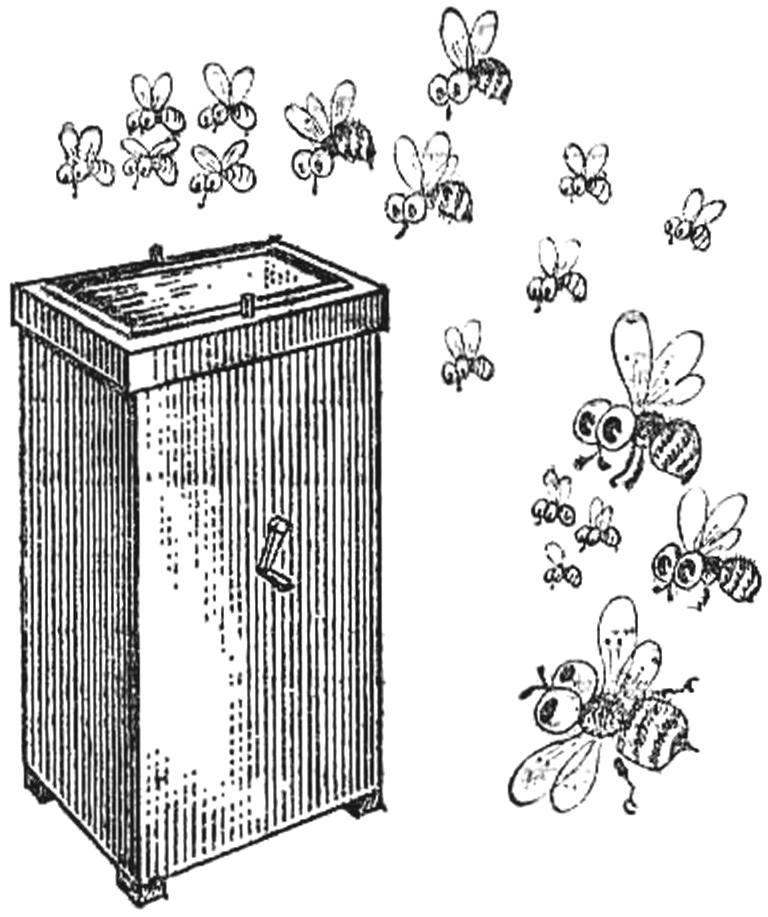 Almost twenty years of experience in the design obsut Chernihiv circle of agricultural modeling. Over the years the students under the guidance of their mentors have designed and built many useful machines, mechanisms and devices, many of which have economic value and bring real benefits to the collective field. One of such devices — a device for the thermal treatment tick bees.
…It so happened that the nearby kolkhoz apiary was struck by the varroa is a contagious bee disease. How to save the hives? Members visited the apiary and meet the requirements of the future plant. Chief among them: should be a full and harmless for bees getting rid of mites.
During our lessons collectively discussed several design options n choose the most successful.
That's how the bee sauna. The housing (Fig. 1) is a straight parallelepiped, made of five-layer plywood. Top — cover with seal in it is mounted a large glazed viewing window. Inside the housing, the chamber is a mesh drum of cylindrical shape with the shooting end often. Here is placed during the heat treatment of bee family. Below are a kind of funnel for collecting and outputting in a special tray, crumbling under the action of elevated temperature mites. At the bottom of the camera includes an electric thermal element for heating air in it to +42°; the mode is supported automatically by a thermal relay. The course of treatment is monitored visually: two thermometers, mounted in the housing cover.