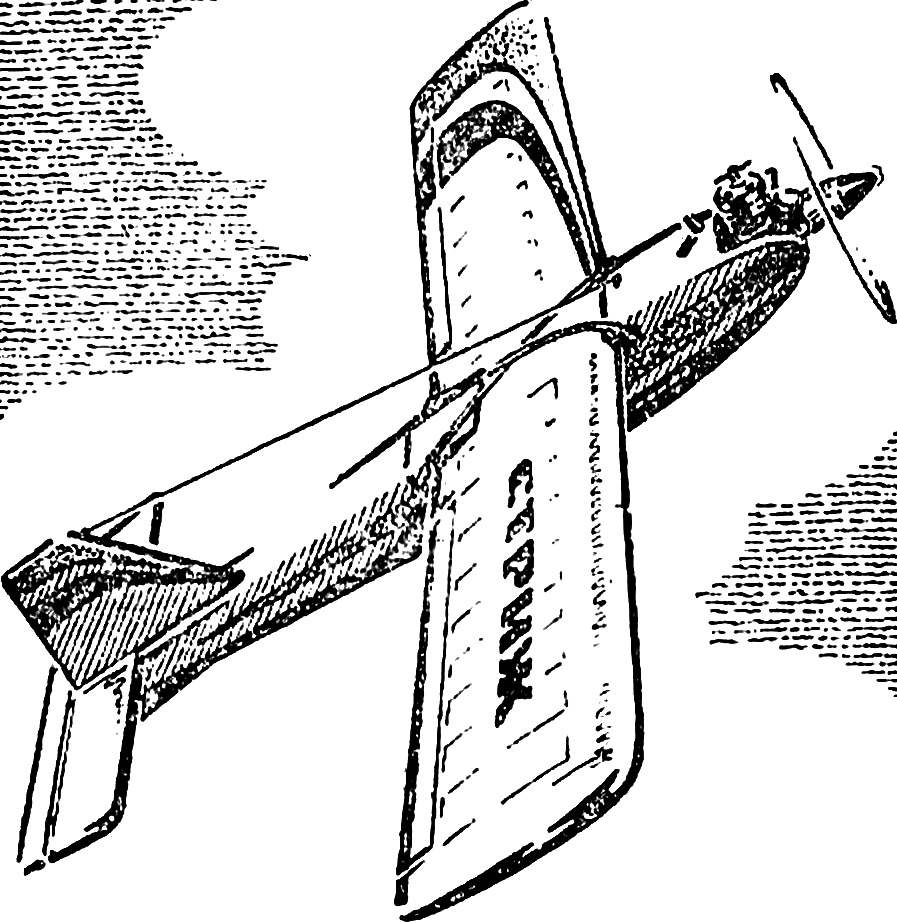 Microgravity class F3A are becoming more popular. However, their production is possible only to experienced modelers. Teenagers need a compact, simple to assemble and easy to use flight model of a simplified scheme under the compression motor small cubic capacity. Initially, we expected it under domestic MK-17 "Junior", however, due to the low location of the tank the motor was bad possivel fuel, and had to be replaced compression "Meteor".
To manage selected domestic equipment "ROOM 2" with two channels. The decrease in the number of channels allowed to achieve an acceptable mass models with relatively small bearing surface and the small dimensions of the side piece. With the same purpose the power supply is composed of six welded elements "Uranium" that can be replaced with a battery capacity of not more than 0.5 A*no.
The wing is removable and is fixed on the fuselage with a rubber band, thrown through the fuselage pins.