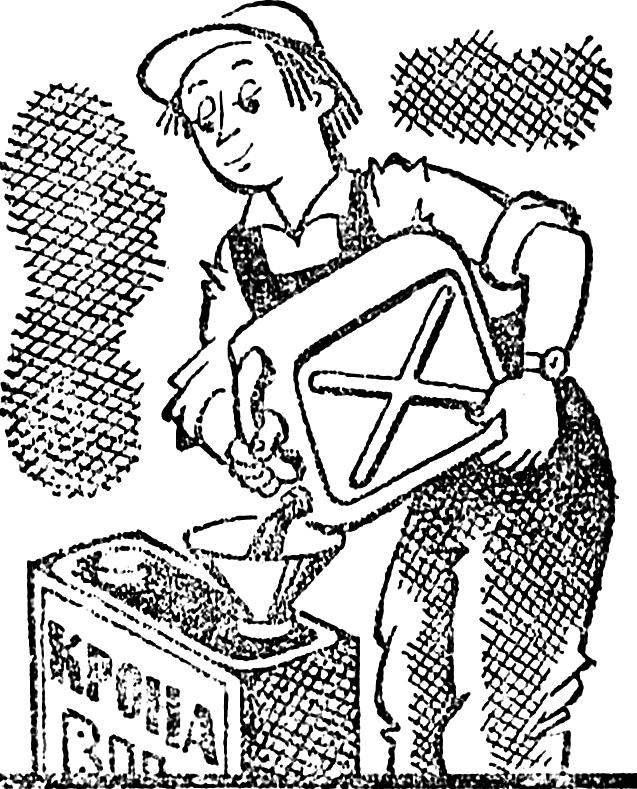 Do not rush to dispose of the waste battery "Krona"! It will serve more on your model. No, not as a newly charged power source for radio remote controls. Her shell will not hide the electrical energy, and fuel for model engine. In short, the "Crown" can be a great tank for model airplane, car or ship. It is enough to remove all of it contents without damaging the enclosure and then solder the ends with pieces of sheet metal and install tube feeding and drainage. The volume of such a makeshift tank about 15 cm3, it is reliable and looks great.
V. KOVALEV, POS Perecentage, Krasnodar Krai
Recommend to read
LENS FOR… MOBILE PHONE OR POCKET KVN
In the early XIX century the French scientist Augustin Jean Fresnel has created an unusual lens, which are not brushed solid piece of glass with a spherical surface, and a set of...
DOUBLE KIT
Submarine kit built by St. Petersburg-Mikhail Puchkov. The double submarine (captain and passenger). Length - 5400 mm, width 1150 mm, height - 1300 mm, sediment - 660 mm, weight - 3 tons...