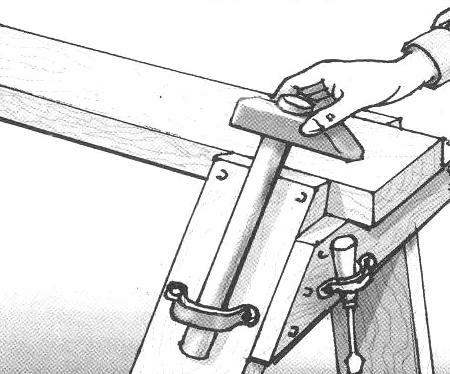 While working on podmostjah you need a hammer — you have to go after him, and after? Again to descend, to put in place. But soon he again had to jump back and forth, attach to the side of the trestle bracket under the instrument — and it will always be at hand.
Recommend to read
BRUSH WITH THE GLOVE
However, this may not be necessarily a glove, but a mitten. The main thing, of being somehow attached to a Shoe or clothing brush (e.g., nailed or glued), the glove will not allow the...
MINI-BOAT ANGLER
what tricks do not go to the fishermen, to much success. One day, my buddy is a big fan of fishing, lamented that it is often the catch is scarce only because of the fact that there is...