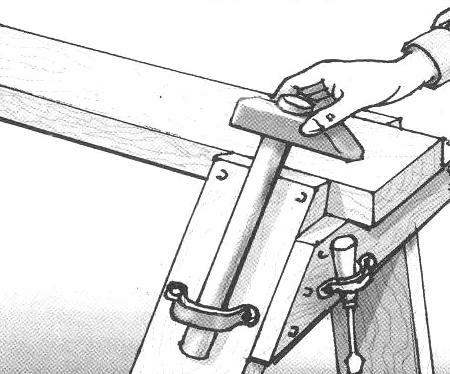 While working on podmostjah you need a hammer — you have to go after him, and after? Again to descend, to put in place. But soon he again had to jump back and forth, attach to the side of the trestle bracket under the instrument — and it will always be at hand.
Recommend to read
CHAIR-DESIGNER
With homemade furniture before the home the master always gets the main problem is how to connect individual parts which mount to choose, it was a simple, but reliable. The course is...
ALL-TERRAIN VEHICLE OF JUNKS
"For ten years this versatile motorcycle is my indispensable assistant, shares with us A. Belyaev from the village of dzhonka Khabarovsk region. In winter the rear wheel I replaced the...