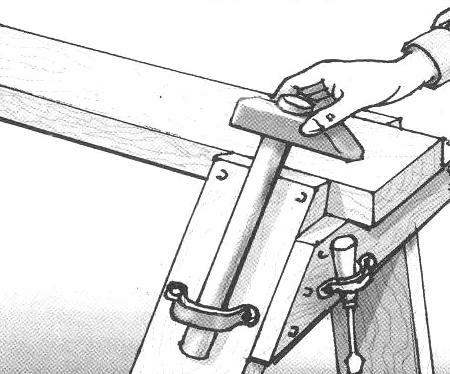 While working on podmostjah you need a hammer — you have to go after him, and after? Again to descend, to put in place. But soon he again had to jump back and forth, attach to the side of the trestle bracket under the instrument — and it will always be at hand.
Recommend to read
THIRD HAND
When working with such sensitive measuring instrument like micrometer, it is necessary to hold it with two hands — and what to hold on to what is measured! A kind of third hand may be...
FOR SEA-BUCKTHORN
It is no secret that collection of sea buckthorn is labour intensive. However, it can be considerably easier, having made a simple jig from headpin, attached to the end of the stick.  ...