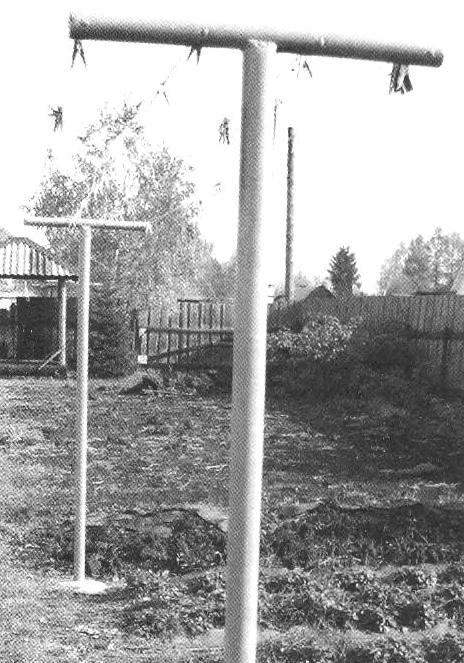 Any owner confirms that the washing out, dried on the street, gets the smell of freshness, not an example of this, when moisture from the Laundry evaporated in a special apparatus (devices) or simply indoors. Many times this smell is enhanced by weathering of underwear in the cold, and especially when freezing.
Wife to provide the conditions for smooth and convenient drying of washed clothes in the fresh air, on the plot he built is not so significant, but the desired construction. These can often be seen and among the urban high-rise buildings, and rural farmsteads. It represents a pair of T-shaped uprights, spaced from each other by 4 — 5 m, with strained between them believeme cords. These dryers differ from one another except that the number of hooks on the traverse. Due to the fact that the thickness of the pipes traverse less than the uprights, the upper ends of the latter to eliminate looseness in the joint is slightly tapered.
Design my tumble dryer too, almost traditional, at least in appearance. The difference is in the underground part of each leg, specifically their foundations.