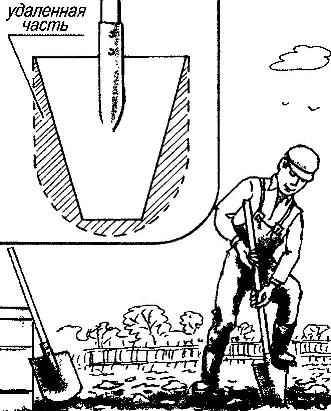 However, it can be made more versatile if the blade is cut, as shown in the figure.
This more acute wedge-shaped version of the shovel is easy even in the most dense, parched soil.
Recommend to read
MINIATURE PATROL
The dream of many guys who build model ships to create a ship, very similar to any real prototype. While it would be good to compete with him. Offer a good model of English search and...
FISHING BOAT "SKULTE"
Characteristic feature of each of the Primorye fishery area — an abundance of fishing bots of various types. Fleet of these small ships make a significant share in the total catch. In...