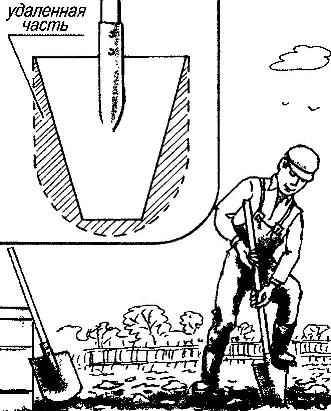 However, it can be made more versatile if the blade is cut, as shown in the figure.
This more acute wedge-shaped version of the shovel is easy even in the most dense, parched soil.
Recommend to read
THE MOTOR ON THE SOARING LEADER
Glider with motor Speed-600. With the development of gliding enthusiasts of this type of aircraft have sought to combine the merits of soaring flight and motor. The fact that...
SMALL SPOOL…
Large problems sometimes arise because of the small details. Take, for example, the servo-mechanism, reduces the efforts on arms control such a powerful and popular tractors as...