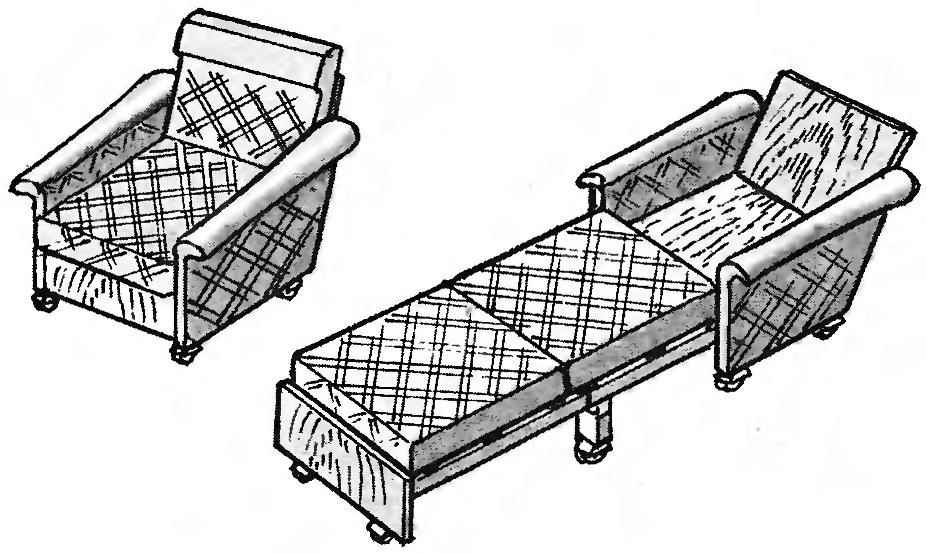 Offer your variant of the design of the armchairs, on the basis of which you can make a new seat or redo is available. In my order was old, from a set of upholstered furniture "Narspi". Alteration it was. The seat of a chair (Fig.1) at an angle — I had to make it horizontal. Below him to both sides of the seat put two strips 4 which serve as guides for the sliding part of the lounger. To increase the stiffness of the main structure side of the chair connected crossbar 2 and the rear panel 5 (used the existing chair). Connection — with the help of furniture parts and screws. Retractable parts are collected separately.
The main elements
To rework chairs need wooden blocks, three aluminum angle, two metal plates, four ball bearings in the wheels metal or furniture corners.
Armchair length in the unfolded state of 1.75 — 1.8 meters, which is sufficient for an adult.
Chair-bed (Fig.1) consists of the chair, is pulled out under sections 1 and 8 and the stacked pillows. Along the guide groove 4 (sticks 600x40x20 mm on the side of the chair) first put forward the second section 8, then the first pull-out section 1. Both extended frame fit cushion 6. I used the ones that were on the old chair; but they are easy to make especially made of foam and decorative fabric.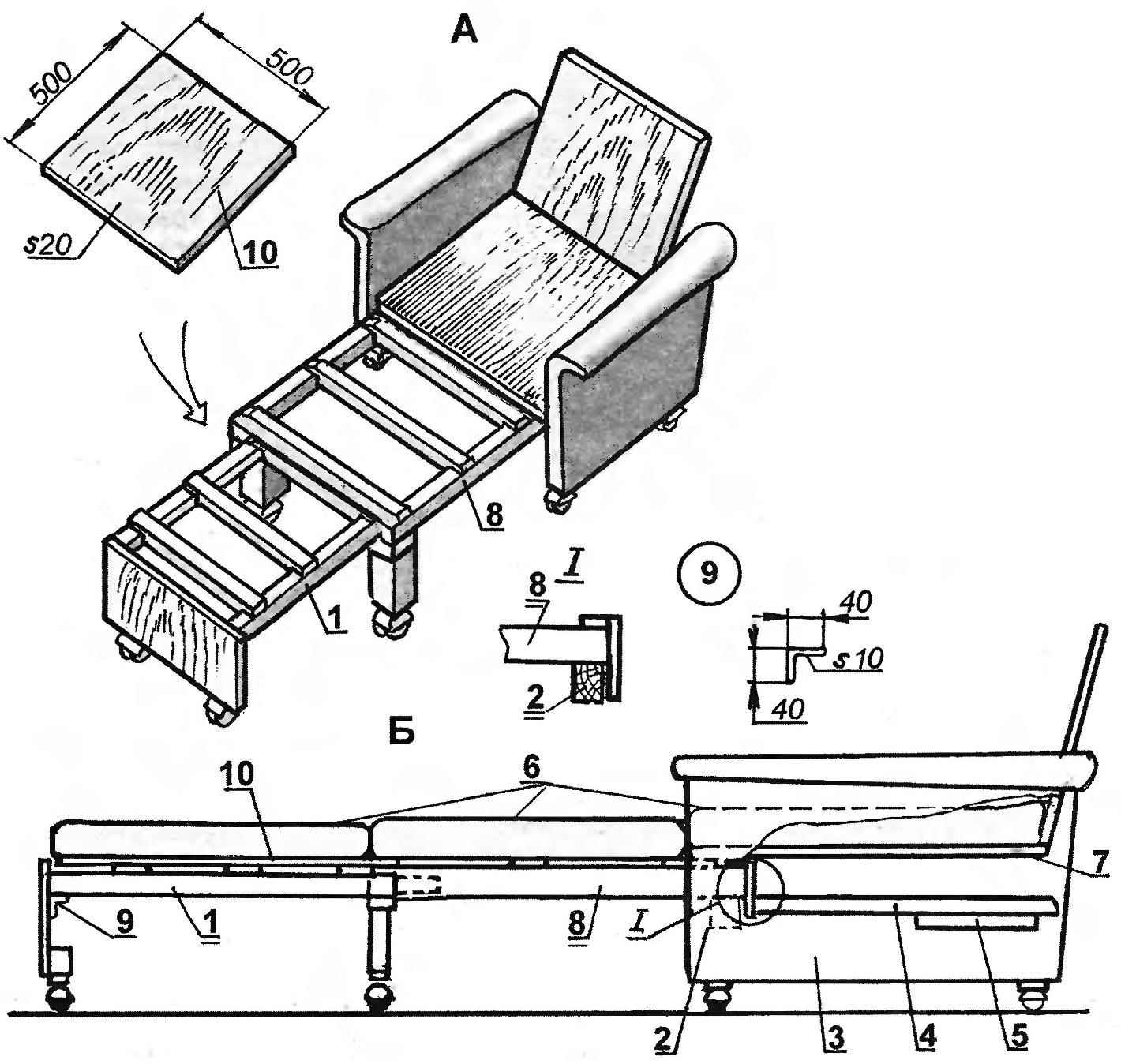 Fig. 1. A seat in the "bed" (A—without cushion, Used with stacked pillows):
1 — the first drawer;
2 — block amplification of the chair;
3 — side panel of the chair;
4 — guide bar;
5 — cross panel;
6 — the pillow (on the chair — a regular downy);
7 — the seat of the chair;
8 — second pull-out section;
9 — furniture area;
10 — slip shield.
---
Frame the second sliding section (Fig.2) is assembled from two longitudinal bars 1, to which are screwed three of the crossmember 2. Front back 4 used from existing chairs and is connected with the bars 1 with the help of four full-time furniture corner 6. It is attached with the strengthening of the 8 corners of the two wooden lugs 3, which are attached to ball joints-wheel 7. To limit the extension frame to the last crossmember bolted aluminum bracket 5.