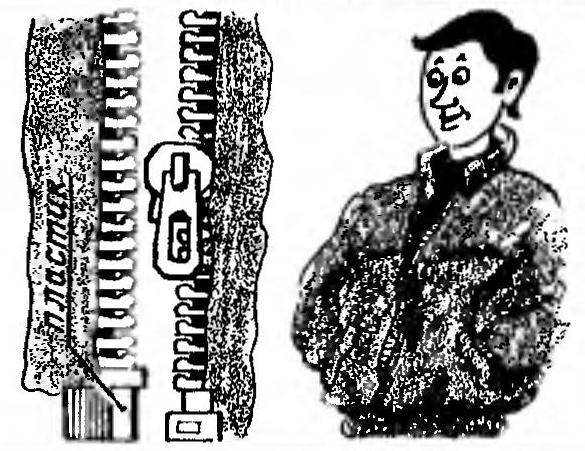 I read in one of the rooms "Modeller-designer" about repairs clasp-Ki-zippers on jackets and I want to share my version of her vosstanovleniya. Often at the bottom of the zipper comes off hvastovichi inserted into the lock. You need to clean it a groove into which is pressed onto the tape "lightning", and insert epoxy glue a thin plastic plate. If it is the fuse, then it should be welded to the tape or glue. This tongue serves as a reliable and long.
Recommend to read
THE SIMPLEST FLASHLIGHT
Yes, it's probably easier to not think. For the manufacture of such "Firefly" will need only a flat battery, the light bulb is 3.5 V and the two rubber rings or a bit of adhesive tape....
WITHOUT A BRUSH AND IS CONVENIENTLY
Offer an easy and convenient option of using paper glue sold in plastic bottles without a brush. On the lid of the bottle make a hole with a diameter under the core-tube of a ballpoint...