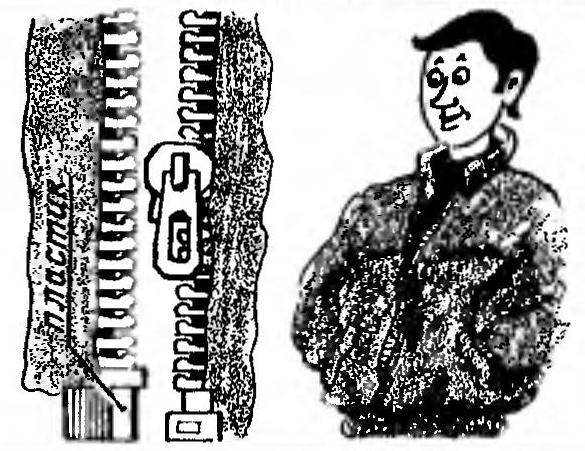 I read in one of the rooms "Modeller-designer" about repairs clasp-Ki-zippers on jackets and I want to share my version of her vosstanovleniya. Often at the bottom of the zipper comes off hvastovichi inserted into the lock. You need to clean it a groove into which is pressed onto the tape "lightning", and insert epoxy glue a thin plastic plate. If it is the fuse, then it should be welded to the tape or glue. This tongue serves as a reliable and long.
Recommend to read
IZH BECOMES A TRACTOR
Recently, in connection with the development of private farms has increased the demand for motor scooter cargo "the Ant"; especially in need of it rural. Only in 1983, will be sold 12...
IT IS DONE!
When using electrical appliances (e.g. electric light), there is an inconvenience: you want to sleep but have to get up to go to the outlet and remove it from the fork. The proposed...