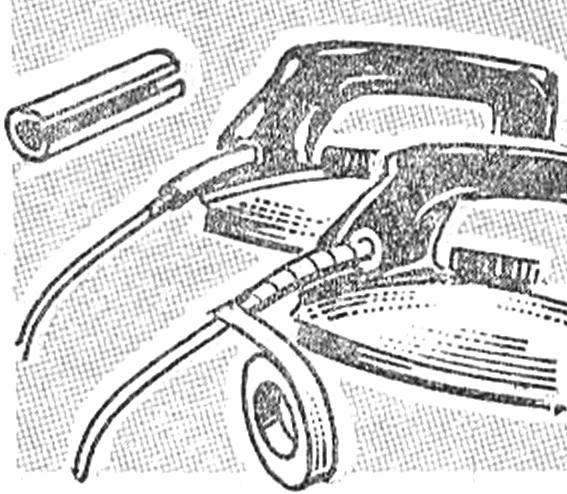 The most "mobile" appliances and tools — such as iron, drill, polisher, vacuum cleaner, often broken insulation or the wire itself near the handle. To prevent that here's a preventative measure: put on a "weak" position of the cut rubber tube of suitable diameter on top of bandage and duct tape — wire will last longer.
Recommend to read
CLAMP FOR COIL
The wires of electrical appliances, having a large length, it is easier to keep folded in a coil. And to lock them in this position, you can make a special clamp. For example, from...
INSTEAD OF DUCT TAPE
I want to share with the readers of "M-K" a small trick that often helps me when it is urgent for insulating wires and electrical tape no. Done in this case so I cut a strip from the...