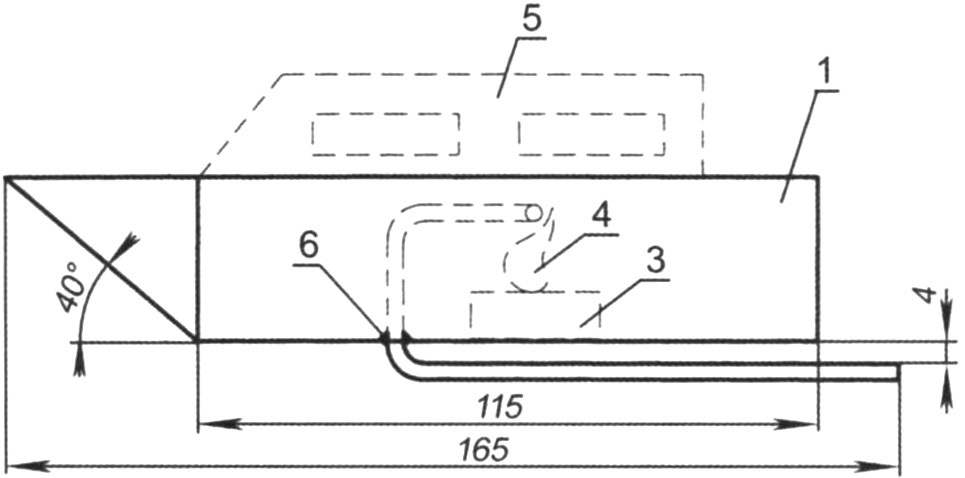 The model, which will be discussed in this article warmed the soul to generations of young sailors. In the distant postwar years, and even in the sixties, such a boat could be found on store shelves. From many toy counterparts his distinguished acting steam engine in the bilge – in the furnace was burning real flame to heat up and boil water in a small steam boiler, humming quietly, pushing the boat forward, two small jet of thin tubes. On a boat it was impossible to look without admiration – he was so real! And easy the soot from the burnt fuel on the surface of the cutting gave this amazing little machine is truly a "combat" look. The greatest effect was achieved in the twilight, when at full speed in the Windows of the wheelhouse, it was possible to observe the flickering glare of the flame.
Model boats made simple that its production under the power of literally everyone. The movement provides a water-jet engine-engine, which throws water from thin tubes in the aft due to the steam pressure in the boiler. The steam is created by burning fuel (solid fuel, or a cotton swab with alcohol), which is located directly under the boiler and provides the engine for several minutes. The formation of steam in the boiler is accompanied by a characteristic rumbling sound that creates the illusion of work "real" engine.
All that is needed for the manufacture of boats, – a little tinned sheet metal, a long, thin metal tube (copper, brass), a soldering iron and normal solder. Armed with all the necessary and not forgetting about safety, proceed to the production model. Perfect tin is white tin, which is used in the manufacture of cans of condensed milk. On the one hand, it cuts well, and with another – perfectly soldered using rosin and tin solder. The template for making the hull of the boat shown in the picture. Cut a tin pattern and drill holes in it for subsequent mounting of steam boiler. The hull is formed by bending and SPAW sheet in accordance with the drawing.