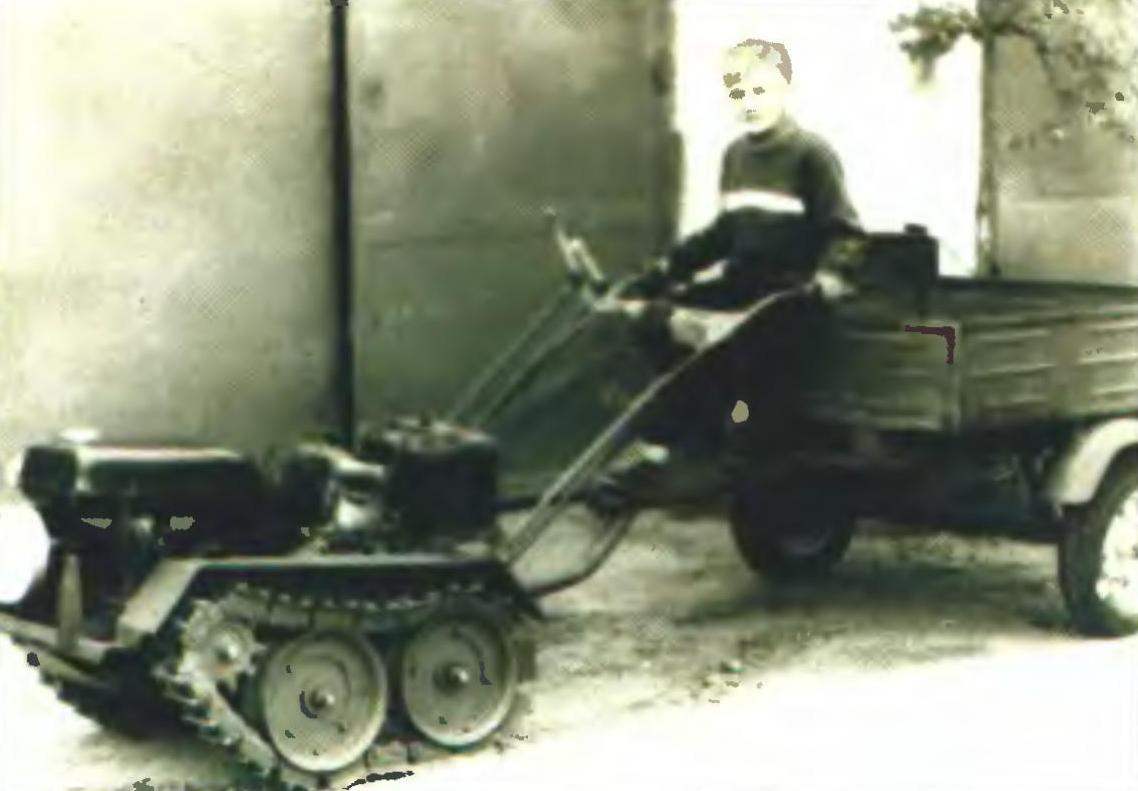 Built by A. Lomakin and tillers, and not absolutely usual — it with a crawler gear: a variant of its execution is best suited for soil in the garden or in the garden. For this purpose, the cultivator is pivotally odnoimennyi the plow. Depth or elevation of the plow is made by the arm movement up and down, the mount which in this case is attenuated and becomes articulated.
The power unit of the cultivator — scooter "T-200", reducer (with differential) — motor scooter cargo "the Ant". The torque from the engine to the gearbox is transmitted via a chain transmission.
Caterpillar — each with two support rollers; drive cog-wheels located in front. Tillers can be used as a tractor trailer to transport goods on the road.
Recommend to read
FISHING? IN A JEEP!
Winter fishing — an occupation for the most persistent. Try-ka in the cold to spend the whole day at the wells — there will not save any coat, no tent, no "forty degrees warmer"....
MOTOBLOCK-PORN
My walk-behind equipped with two knife cutters, soil processes, and after replacing them on the wheel turns into a tractor trailer truck with capacity up to 300 kg with a weight of 60...