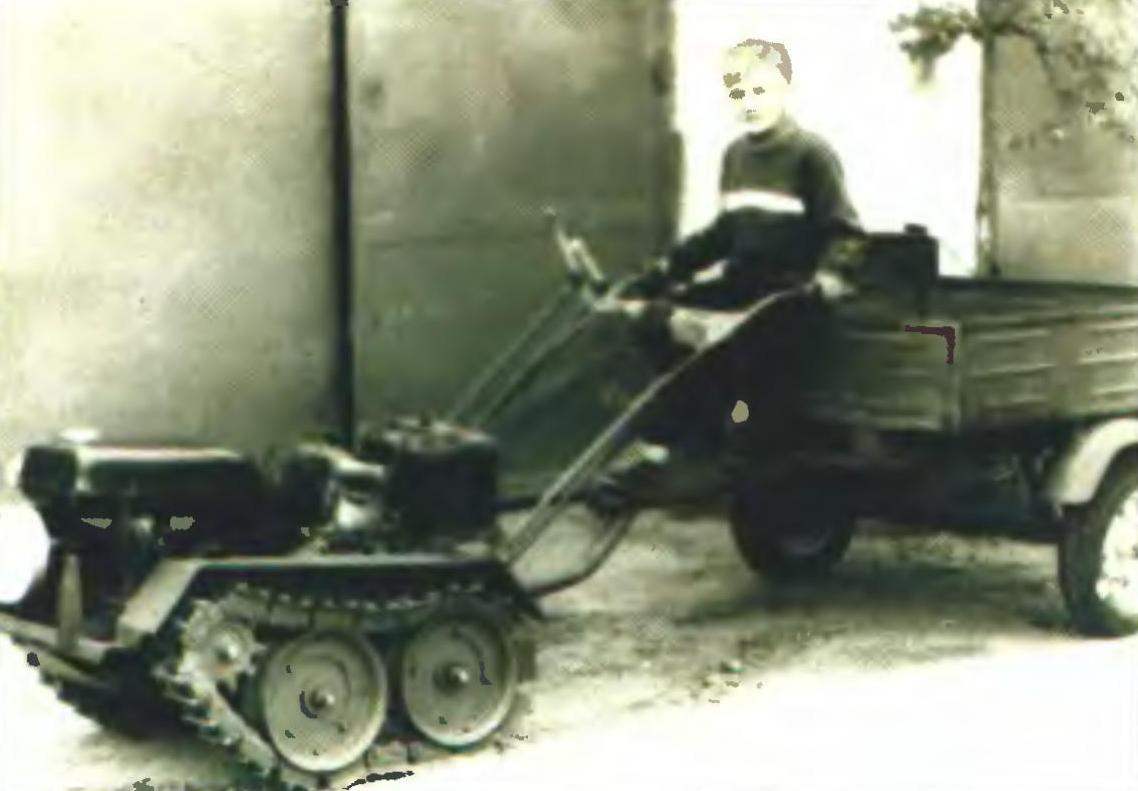 Built by A. Lomakin and tillers, and not absolutely usual — it with a crawler gear: a variant of its execution is best suited for soil in the garden or in the garden. For this purpose, the cultivator is pivotally odnoimennyi the plow. Depth or elevation of the plow is made by the arm movement up and down, the mount which in this case is attenuated and becomes articulated.
The power unit of the cultivator — scooter "T-200", reducer (with differential) — motor scooter cargo "the Ant". The torque from the engine to the gearbox is transmitted via a chain transmission.
Caterpillar — each with two support rollers; drive cog-wheels located in front. Tillers can be used as a tractor trailer to transport goods on the road.
Recommend to read
GEAR? EASY!
Despite all the difficulties of the post-Soviet time, the interest of our young citizens for the modeling are gone, and the ranks of the students, is passionate about making the existing...
SKIING IN THE SAIL
The desire to ski "with the wind" makes us resourceful athletes to invent a new sport: racing on skis towed behind a motorcycle (skijoring), boat and even horse. Today, it seems we are...