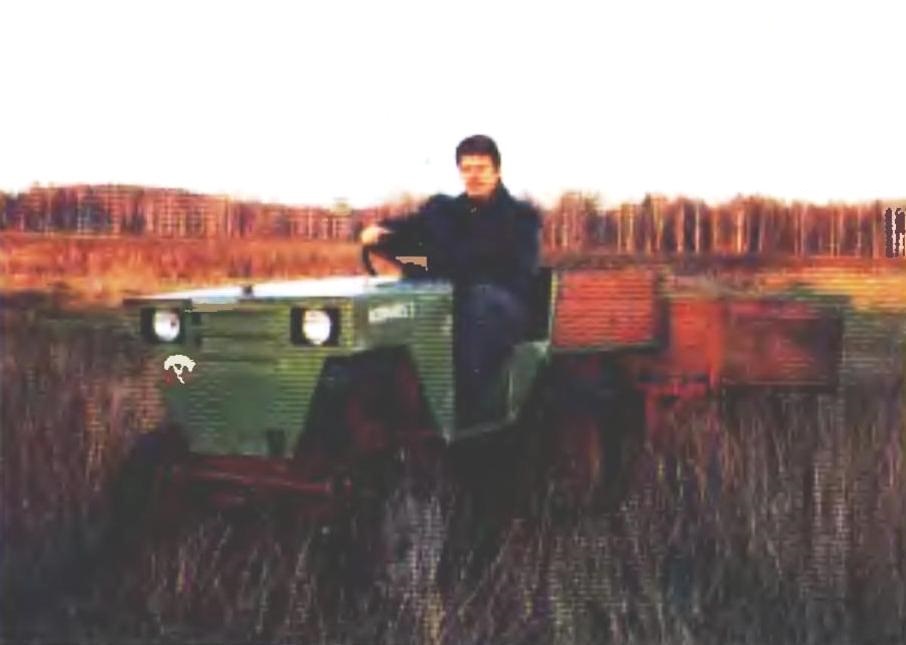 This machine is not only powerful and roomy I was able to fairly compactly arrange all of its aggregates, making the frame left plenty of room for the passengers and even any cargo, including bulk or lengthy — it is a body of 250 kg, the trailer for 1 ton and wheeled console.
The basic design of the tractor went end-time assemblies of different machines. The engine capacity of 20 HP from a motorcycle "IZH-Planeta-5" but with a cylinder cooling tractor Puscuta PD-10U. Additional transmission — car (GAZ-51). The wheels of the front axle from a SEL'khozagregat. Ball ball Nira and the transverse thrust from the ZIL-130. Tie rod and steering column, respectively, of the GAZ-53 and GAZ-51. Rear axle — pestiferously, composed of two and more precisely, of a bevel gear potato harvester. Wheels — with a three-ton tractor truck.
S. GORYACHEV, Rybinsk, Yaroslavl region.
Recommend to read
NOT TO THE SIDE AND UP
We are accustomed to the fact that the curtains should be spread out. For this there are special rods or strings, fastened above the window. Some of them are mechanized: it is necessary...
SO IT WILL BE SAFER
In the video monitor МС6105 it makes sense to replace the output transformer of lines TCDS-8 to a strong — TVs-90П4 with the use of voltage multiplier. Despite the absolute similarity of...