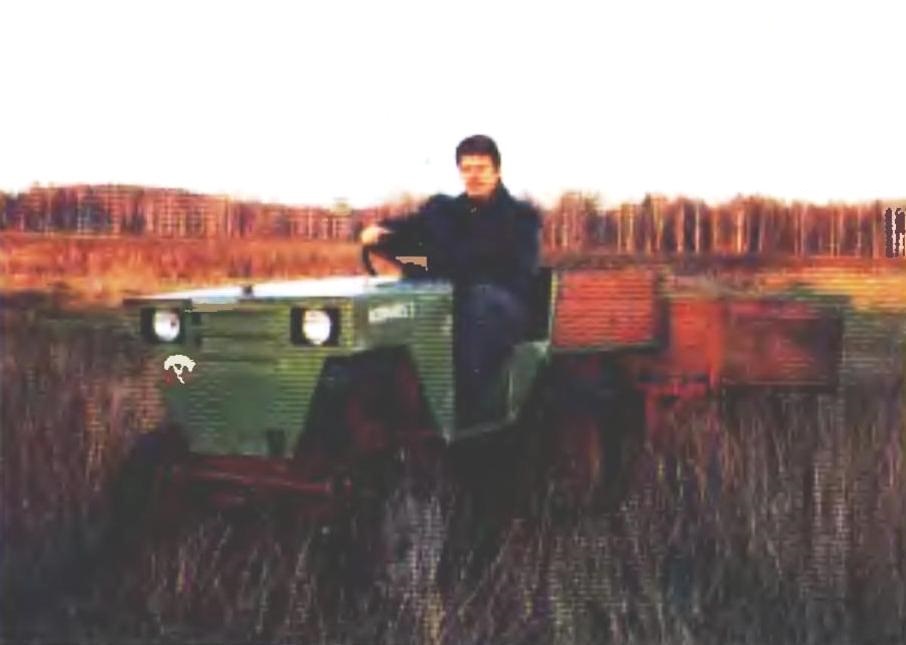 This machine is not only powerful and roomy I was able to fairly compactly arrange all of its aggregates, making the frame left plenty of room for the passengers and even any cargo, including bulk or lengthy — it is a body of 250 kg, the trailer for 1 ton and wheeled console.
The basic design of the tractor went end-time assemblies of different machines. The engine capacity of 20 HP from a motorcycle "IZH-Planeta-5" but with a cylinder cooling tractor Puscuta PD-10U. Additional transmission — car (GAZ-51). The wheels of the front axle from a SEL'khozagregat. Ball ball Nira and the transverse thrust from the ZIL-130. Tie rod and steering column, respectively, of the GAZ-53 and GAZ-51. Rear axle — pestiferously, composed of two and more precisely, of a bevel gear potato harvester. Wheels — with a three-ton tractor truck.
S. GORYACHEV, Rybinsk, Yaroslavl region.
Recommend to read
SIMPLE, EASY, FISHNET
The trailer is made in the club "Tourism, and pedal cars", which I ran for several years. Used in construction sites and technical solutions repeatedly tried and tested in our...
SCOOP OUT OF THE PAN
Now many refuse to aluminum cookware for environmental reasons. But not to throw out strong and not end once your metal utensils! I found the option of using aluminum pans — made her a...