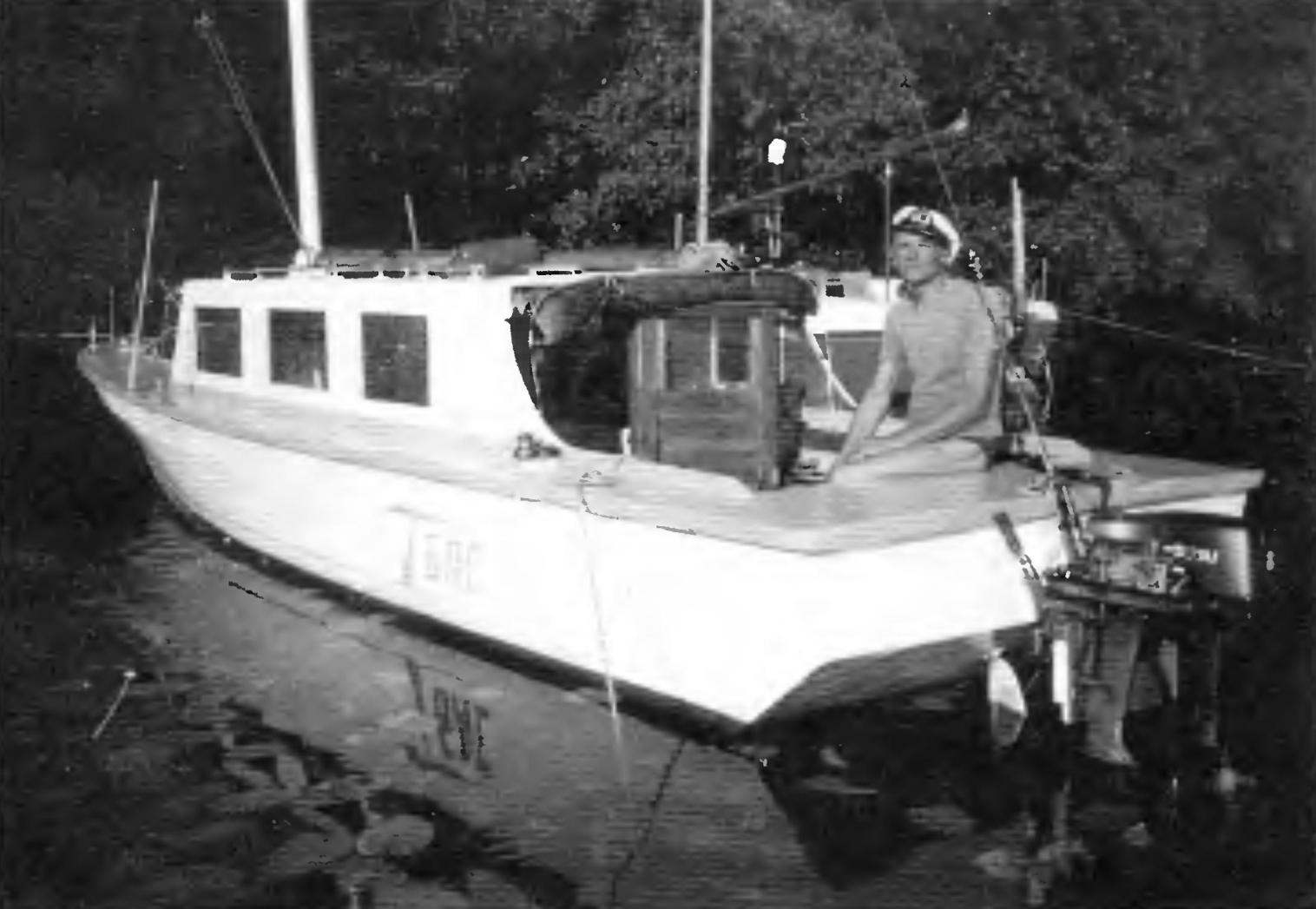 Motor-sailing ship (PMS), about which speech will go, was built on the basis of the finished hull of the prototype of a torpedo boat, scale is 1:4. Housing layout with a length of 7.4 m at the waterline almost got me at a knockdown price, when in the middle of 1980-ies in the process of the next environmental campaign cleaned the shores of the pirogovskoe reservoir near Moscow. Much effort and financial investment, the restructuring of the layout of the boat in motor-sailing vessel is not required. But I with the case, you can say lucky. For those who want to build the same or similar, here is the description of the design of the whole body, with explanatory drawings.
First, a few words about the technologies of building the vessel from scratch.
Before the production of each of the frames, proceed as follows. He first plotted full-size on the Plaza of a suitable sheet of plywood. The frames are made up of separate elements made of pine boards with a thickness of 20 mm, which are fastened together at the overlapping or gussets, epoxy glue, screws, and if necessary — and additional bolts.
To build the hull of the individual elements is mounted to the slipway. Set on the slipway the keel-beam and fastened to it with epoxy glue and screws, pre-fabricated frames. The ribs connect the longitudinal force elements. Then perform the shell plating.