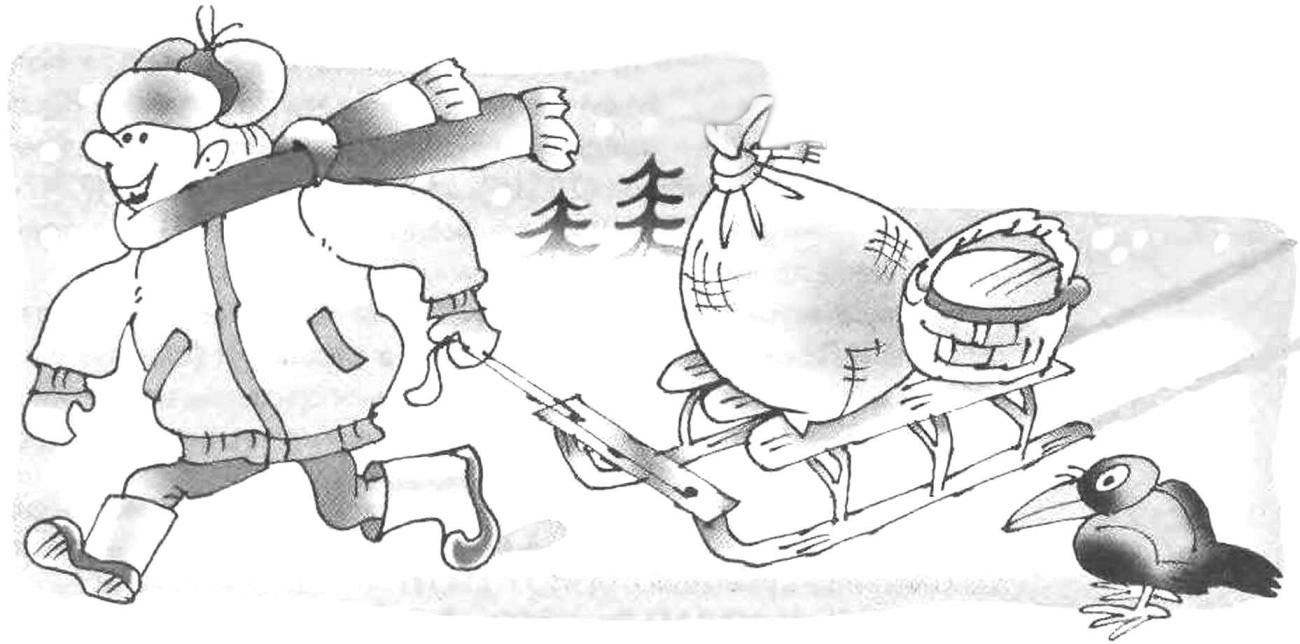 As soon as the first snow fell, it became clear that the house has no need of such cargo winter vehicle as a sled. Child's sled for a long time "went" on a well-deserved rest in a pile of scrap metal, and weak they would have to carry the heavy loads.
Had to take up the manufacture of the new sledge, so to speak, economic — stronger and more adapted for the transport of goods (Fig.1).
In the far corner of the yard under a shed at the scrap yard found a prudently stashed just in case the arms from the backs of the steel beds and some thin pipes.
During the manufacture of these sleds in my head swarmed with a set of structures serving this purpose and not universal and specialized. But about them later.