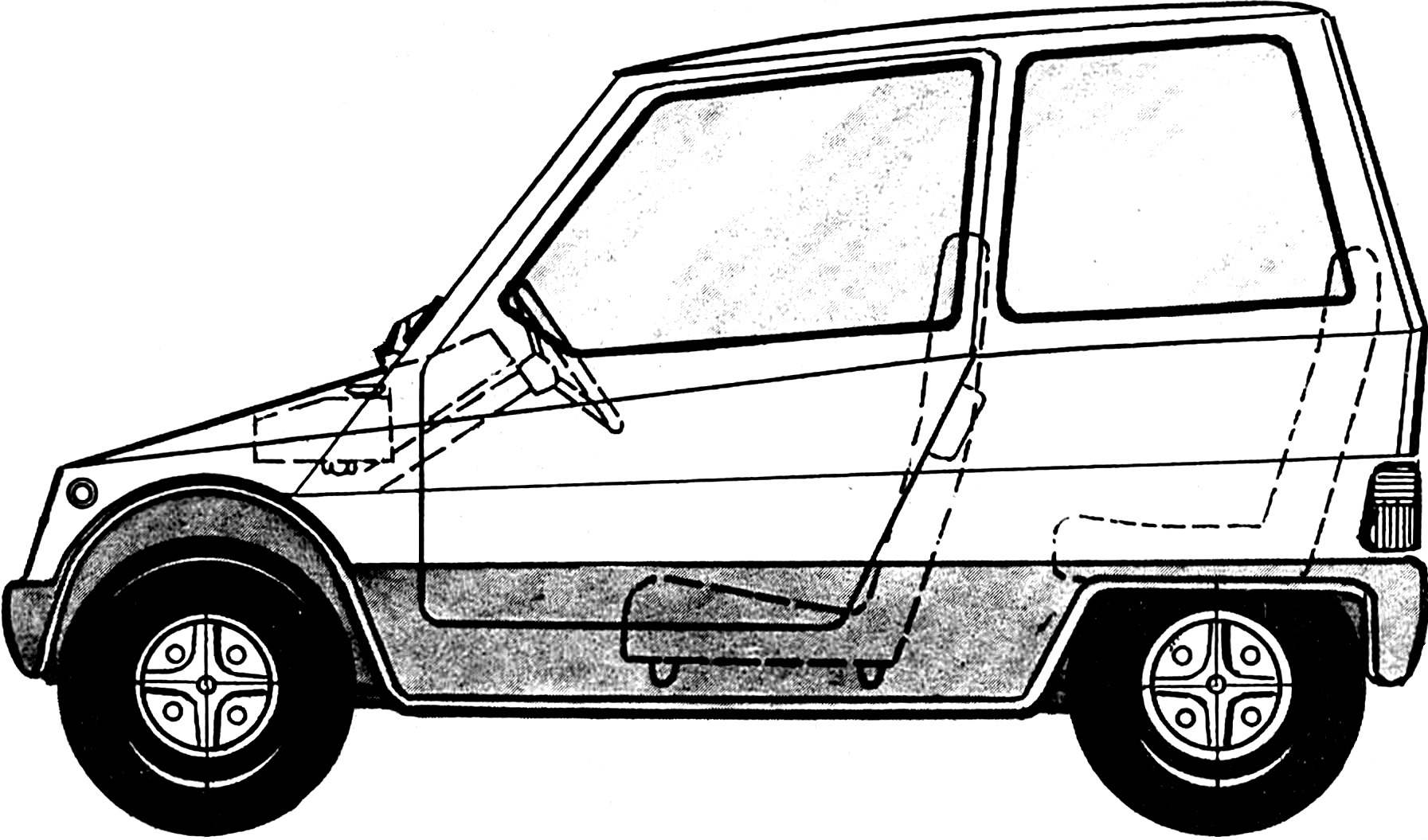 "I intend to build a car for wide use. It will be large enough so that it will fit the whole family, but small enough that one person could operate it. It is made of best material and designed in the simplest methods possible in modern technology. Despite this, its price will be so low that every person receiving decent content will be able to buy a car to enjoy with your family, relax in the open fresh air."
These words do not belong to me, and one of the most famous automakers — Henry Ford. They were written about 70 years ago, but the basic principles of design, whether industrial or Amateur, there are all the same.
Simplicity, minimal weight, minimal size with optimal facilities; most are available for purchase materials, components and assemblies; the simplified (without compromising quality) manufacturing technology — all this became the basis in the design of my car, which was later called "Yauza-035".
Lightweight and rigid body it became possible to build cheap and durable material is hardboard; frame from readily available steel pipe; power plant — on the basis of a two-cylinder motorcycle engine IZH-Ю4 working volume of 350 cm3 (hence the index 035 in the name of the machine) with a capacity of 27 HP However, is probably more to acquaint readers with its unique design, this miniature city car.