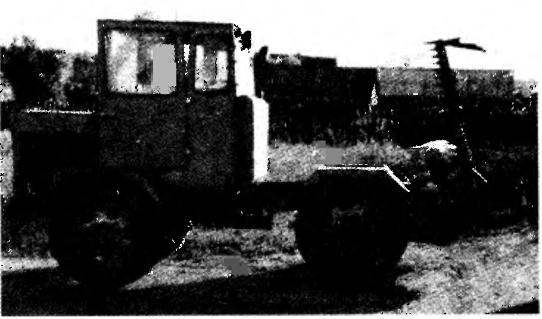 Fifteen years subscribed to the magazine "modelist-Konstruktor" and in each room find a lot of interesting and useful articles. By education I am a mechanical engineer and I am particularly interested in creative development of designers-homebrew. I myself, back in 1989, almost from scrap (selected on the farm "technologisch" aggregates and agricultural machinery) has built a machine that for a set of functions called tractorable. Can not boast of originality of design or elegance of appearance. Rather, the tractor turned rough, but it for years I became an indispensable and reliable assistant on the farm in summer and winter. Wrong cut, but tightly sewn — this saying can be attributed to him.
A simple rectangular frame, welded from channel No. 12. Such a channel is taken to provide a margin of safety below the frame does not warp, as tractorable is designed not only for use in off-road conditions, but also to transport large cargo in the back and in the trailer.
when choosing eyeglass frames.