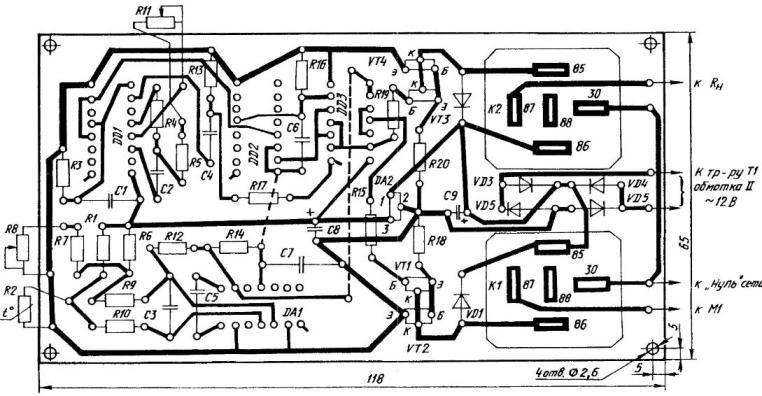 In refrigerators with mechanical regulator temperature measured on the evaporator. It happens that the evaporator becomes covered with frost, and the thermostat begins to operate with an error, making failures in work of all lagoapraia. To combat this unwanted phenomenon (including — with the advent of frost) refrigerator has to periodically disable. In some designs there is a semi-automatic defrost mode, which the system is embedded a heating element with the corresponding button.
But increasingly the device of automatic inclusion of the defroster of the refrigerator, including homemade.
The proposed electronic control device designed for shopping glamourisation. With no less success can be used in domestic refrigerators with separate compressor and heating element of the defroster. The device consists of a thermostatic and rematado-ing parts. First, by measuring the temperature in the chamber supports the operation defined by the electronic regulator. Second every 2-3 hours includes for 10-20 minutes heating element for thawing the frost, while the operating mode of the thermostat is blocked.