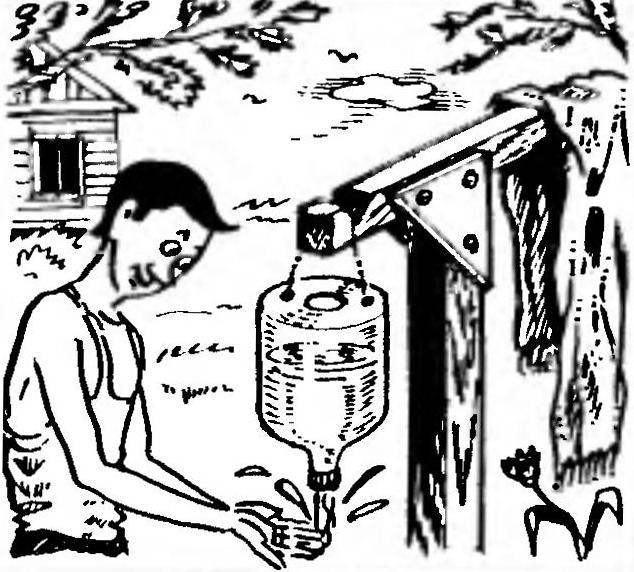 Of plastic five-liter bottles from under mineral water can do many useful things. One of these projects — country washstand. To turn it the bottle, you need to cut in her bottom three holes: what more — for filling of water and two small, under a rope loop for hanging the dispenser on a suitable bracket. Unscrew the plug a quarter turn and the water in a thin stream to pour in your hands.
Recommend to read
SNOWMOBILING — NOTHING TO DO
"Shortly before the New year left to drink" — whether in jest, whether seriously says on the website www.snowmobile.ru acting under the nickname (alias) Canosa Alexander Zaozerskaya from...
ON GUARD FOR PEACE AND CAPITALISM
In October 1950, the design Bureau of the Detroit Arsenal (Detroit Arsenal Tank Plant) began designing a new tank, designed to replace the M47 medium tank. Will not be superfluous to...