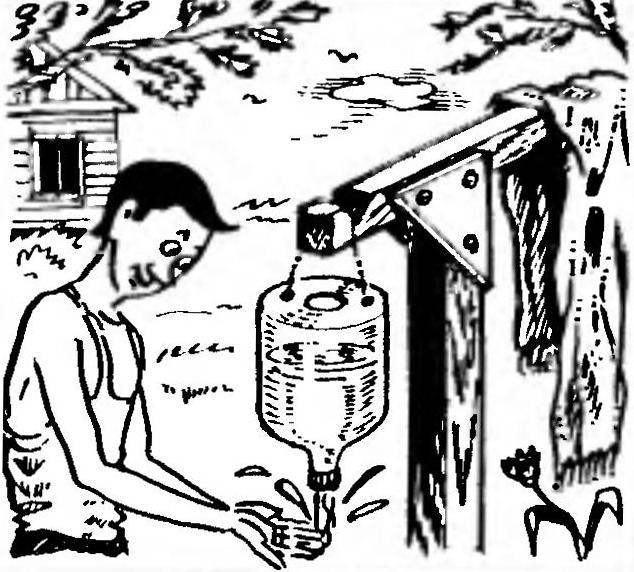 Of plastic five-liter bottles from under mineral water can do many useful things. One of these projects — country washstand. To turn it the bottle, you need to cut in her bottom three holes: what more — for filling of water and two small, under a rope loop for hanging the dispenser on a suitable bracket. Unscrew the plug a quarter turn and the water in a thin stream to pour in your hands.
Recommend to read
SPOON…BOTTLE
Any application not find the large plastic bottles of mineral water and other beverages. I want to offer another option — to cut out such a Shoe spoon helps to wear tight shoes.   S....
VASE-IMPROMPTU
Now on sale a lot of different liquids, for example mineral water in large plastic bottles, including a beautiful corrugated walls not only round but also square shapes. If they do ask...