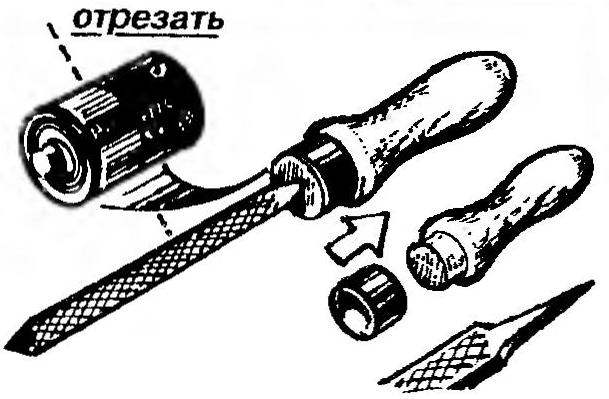 In homes today, it is used quite a lot of galvanic power sources (batteries). Even the most "long-playing"-of them at the end of life just thrown away, though their metal body remains as entire as at first. If you take it apart, it would make a great ring to strengthen the wooden handles of files, needle files, awls, cutters for turning operations on a tree.
A. PISKUNOV, S. L o V C s. Moscow region
Recommend to read
ACOUSTIC PROBE
The magazine "Amaterske Radio" (Czechoslovakia) proposed scheme is a simple audio probe to detect logic levels; low (logic 0) and high (logical 1). The device consists of a bitonal...
BAG-CLAMSHELL
This bag is good to go in a short summer outing in the woods, on the beach. It is quite spacious, and in expanded form becomes a kind of table-cloth on which it is convenient to put all...