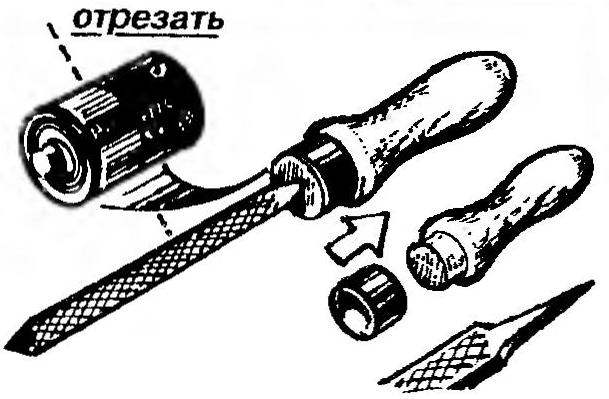 In homes today, it is used quite a lot of galvanic power sources (batteries). Even the most "long-playing"-of them at the end of life just thrown away, though their metal body remains as entire as at first. If you take it apart, it would make a great ring to strengthen the wooden handles of files, needle files, awls, cutters for turning operations on a tree.
A. PISKUNOV, S. L o V C s. Moscow region
Recommend to read
WICKERWORK IN RUSSIA
The oldest crafts - weaving - has always been honored in Russia. And was put on the importance often above all else. Even mentioned: "It pletenica about the gold pure." And why not just...
MINI CAR FOR KIDS
The first little micro-car "mouse" I built for my kids. As far as he was able, the readers of "Modeller-designer" can tell, after reading his description and drawings, published in...