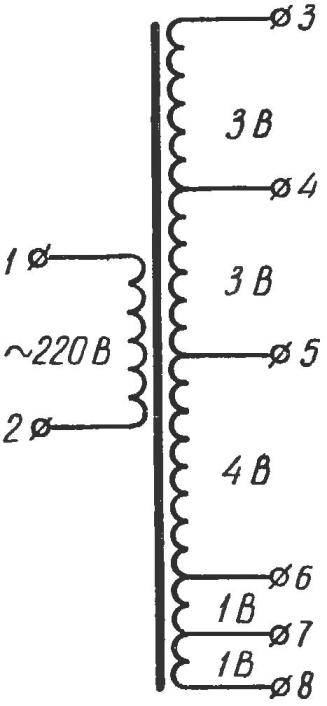 The voltage is from 1 to 12 In intervals of a single oxen allows to obtain a transformer, the circuit of which is shown in the figure. If desired, the switching is easy to implement dubplates switch. Constructive data of the transformer depends on the magnitude of the input current.
Recommend to read
CHICKEN "THE ADDING MACHINE"
Lives in the people the joke about the old woman who, driving in the evening your chickens, consider them a kind of binary system pair, pair, pair, pair. A Fox dragged a one — lady...
PRISTINA… TO THE BIKE
It all started with the fact that we are a young childless family bought two "Kama" and became interested in Cycling. With the birth of his daughter had to solve the task: how to travel...