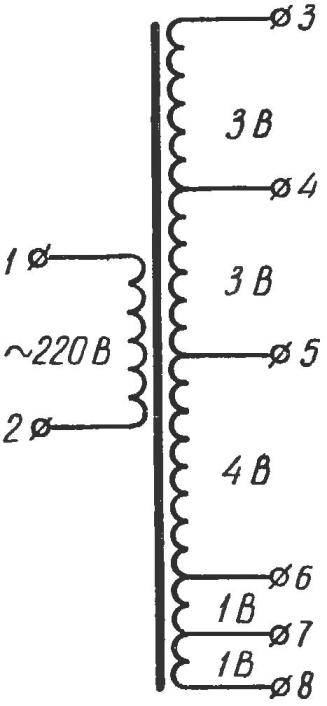 The voltage is from 1 to 12 In intervals of a single oxen allows to obtain a transformer, the circuit of which is shown in the figure. If desired, the switching is easy to implement dubplates switch. Constructive data of the transformer depends on the magnitude of the input current.
Recommend to read
SPARK INSTEAD OF A MATCH
A lighter, a diagram is shown in the drawing, is intended for gas stoves. It is reliable, comfortable and safe. The device is a transistor blocking oscillator, powered by dry batteries...
BATTERY UNDER CONTROL
Any motorist knows that the state of charge of the battery must constantly monitor is required to control the pressure on it. This can be done by using electronic circuit which gives an...