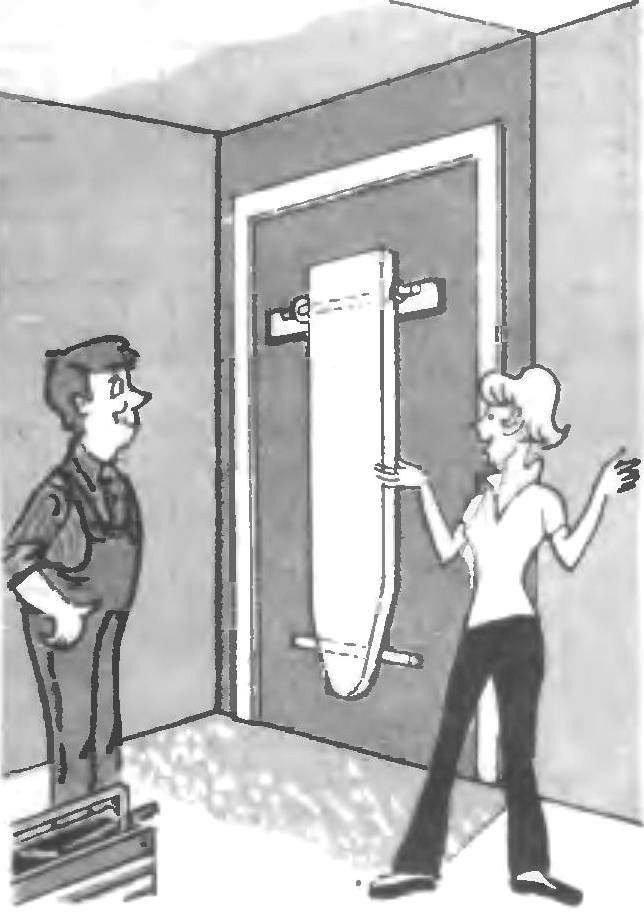 Ironing Board foldable though, but possession takes a lot of space. Closets or niches, where it can be placed, is not in all apartments. Fasten to the front or kitchen door bar with two hooks and hang them on the Board.
Recommend to read
AND FURROW AND PIT
Treatment of soil with electrofret. Especially for owners of cottages, gardens, gardens (see, for example, "M-K" 3'83, 1Г90). And in conditions when the prices are steadily rising, when...
THE TRENCH — AXE
In the preparation of parts of the framework for a wooden house is the most difficult operation — the manufacturing of the bed for a snug fit of the upper and lower logs. You want to...