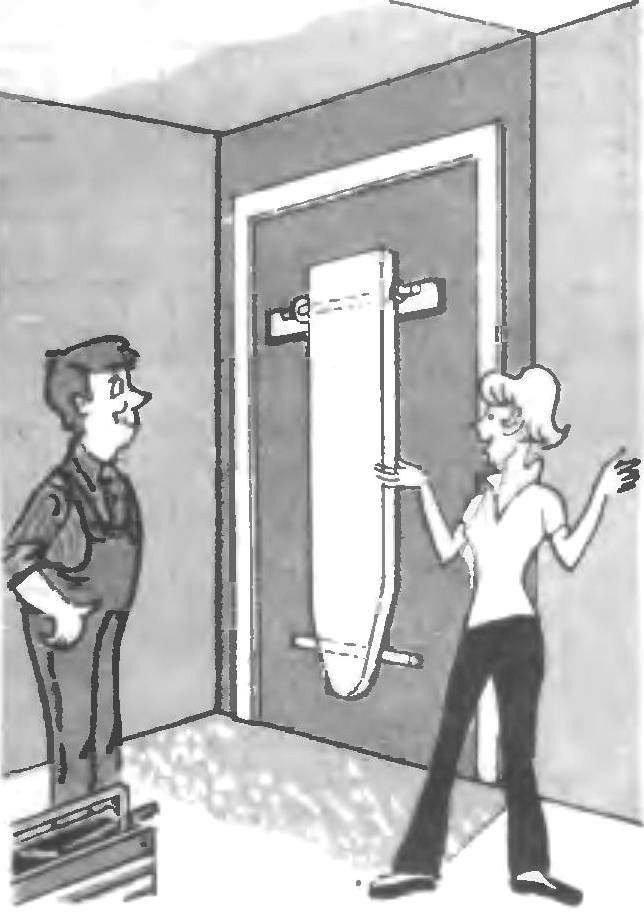 Ironing Board foldable though, but possession takes a lot of space. Closets or niches, where it can be placed, is not in all apartments. Fasten to the front or kitchen door bar with two hooks and hang them on the Board.
Recommend to read
LOOSEN CLIP
Today there is no problem with the acquisition of standard garden tools, whether a shovel, rake, hoe. However, some work to do with the special tool still more effective: the performance...
THE SLEDS, HAND TRUCK
Zaim standard of six acres, for several years in a row are unique, by definition of neighbors of a vehicle are both upgraded sled, and manual single axle truck. He was convinced at the...