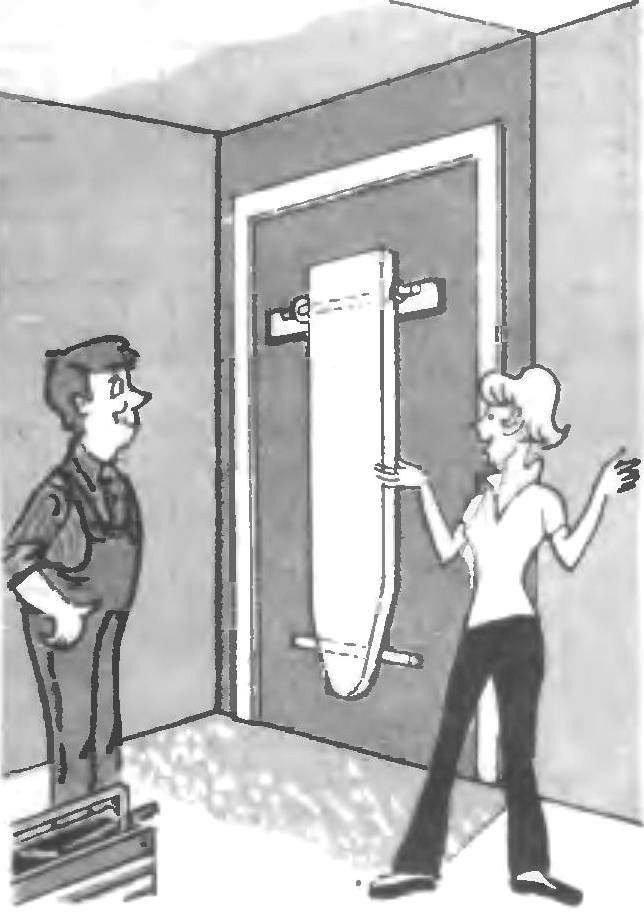 Ironing Board foldable though, but possession takes a lot of space. Closets or niches, where it can be placed, is not in all apartments. Fasten to the front or kitchen door bar with two hooks and hang them on the Board.
Recommend to read
THE DRAFT IS NOT TERRIBLE
With insulation front door difficult to close up a crack from the attachment loops. However, there is a simple way to prevent the flow of air between the door and the frame: simply stick...
SLED TANDEM
Children are always fun to play and have fun together. Give them the opportunity at the winter slope, linking together a couple of sleds. But if you have to attach to front bar as shown...