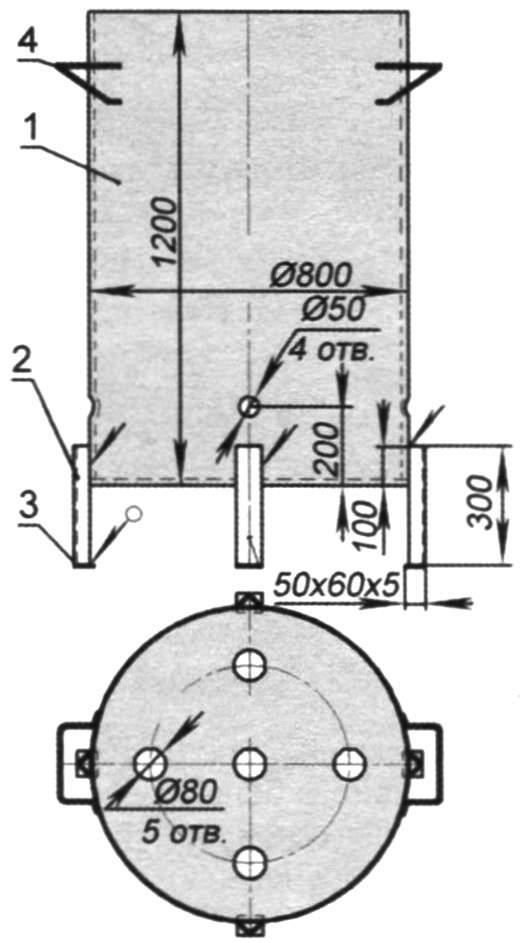 The burning of rubbish, twigs and grass in a country or a plot you can, of course, and a bonfire. But it is much easier and safer to do it in a special oven-"sigale".
Make it the easiest way from an ordinary 200 litre drums. Just need to burn through welding or punching with a chisel in the side walls of four or five inner holes with a diameter of 50 mm and the same ash-pit with a diameter of 80 mm at the bottom. And from the corners of approximately 300 mm long to make and weld three or four legs with base plates at the bottom. For easy transportation the top to weld a pair of diametrically oppositely located handles.
Recommend to read
TRIANGLE TRUCK
If you don't have a truck to transport the suitcase, it can be easy to make it on their own. To a wooden plank (15Х10Х360 mm) attach two small wheels, and the other two straps (5Х40Х630...
TWO CHAMFER — TIME
In the processing of flat pieces cut from sheet materials: soft metal, plastic, plexiglass — sharp edges it is desirable to remove or to blunt (to make the chamfer). The simplest tool...