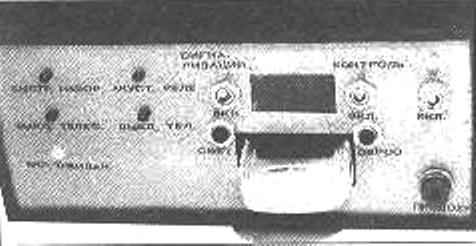 Four years ago in the "Modeller-designer" was published my article on snowblower. Today, I present to the readers a material of another property – the use of GSM communication channel (i.e. cell phone) to the alarm system. This is, perhaps, a new direction in Amateur practice. Suffice it to say that in the famous magazine "Radio" was only two publications on this topic. But, given some "heavy" "fancy" schema processors, programming, intervention in the scheme of the cell phone will pull not everyone (even seasoned) hams.
I developed, implemented and operated for more than two years in continuous operation mode, a simple alarm device with cell phone use (which is often called the "cell phone") without the intervention in his scheme. The device can gather a radio Amateur with a little practice. Additionally, I enclose a variant of the scheme for the protection of several objects (Fig.1). The OUTPUT of which is connected With the proposed device, called a "site approval burglar alarm systems with GSM communication channel".
"Host agreement" consists of two almost independent units. The first is "call", informing about the violation of the alarm object. The second is the "controller" that monitors the serviceability of the alarm systems. Systems two in accordance with the number of protected sites, designated in the diagram by the letters "D" and "U". "D" is a house, "" manor buildings (garage, cellar, gate).
Alarm system represents the loops of reed switches with magnets on the Windows, doors, gates, hatches, and these plumes are connected to the electronics circuits 155 series. Each system has its own frequency generator, his voice, by which to determine which of the systems is impaired. For control of both systems is applied the third signal, the so — called "signal of peace" .
I he is a beep beep with a frequency of 1 kHz and repeating every six seconds. But, in principle, it is not necessary. Enough to know that none of the alarm systems didn't work.