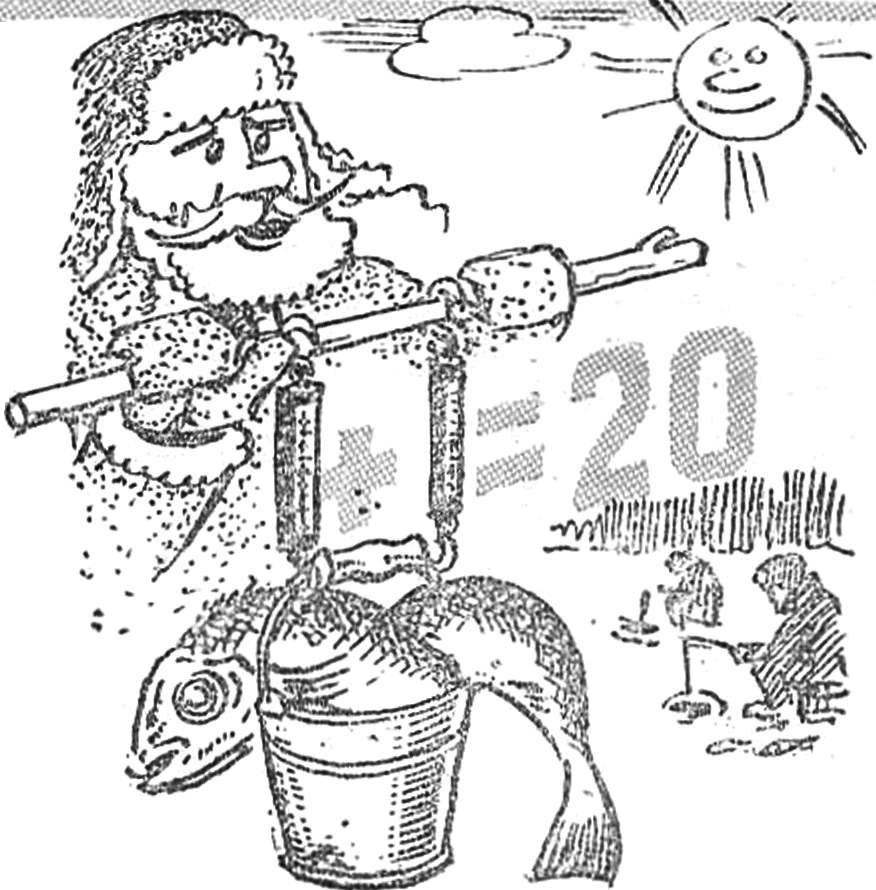 All familiar household spring scales for weighing products, mining, fishing, hunter. This simple device is designed to weight up to 10 kg. Mu and if you need to weigh a load more heavy? Take your neighbors the same spring balance and act two at the same time: the sum of them is the desired weight.
P. SHARUPICH, Orel
Recommend to read
EXECUTIVE CAR GAZ-14 "CHAIKA"
The once super popular in the narrow circles of the party-state nomenclature Executive car GAZ-13 "Chaika" in the 1960-ies began to lose its appeal. Pretentious machine with the design...
THE CHANNEL FOR FIVE MINUTES!
ROLLING MILL IN THE ROOM?! Is it possible? We are accustomed to the fact that the machine with such name in size comparable to the multi-storey house. And then the baby, a free fit on...