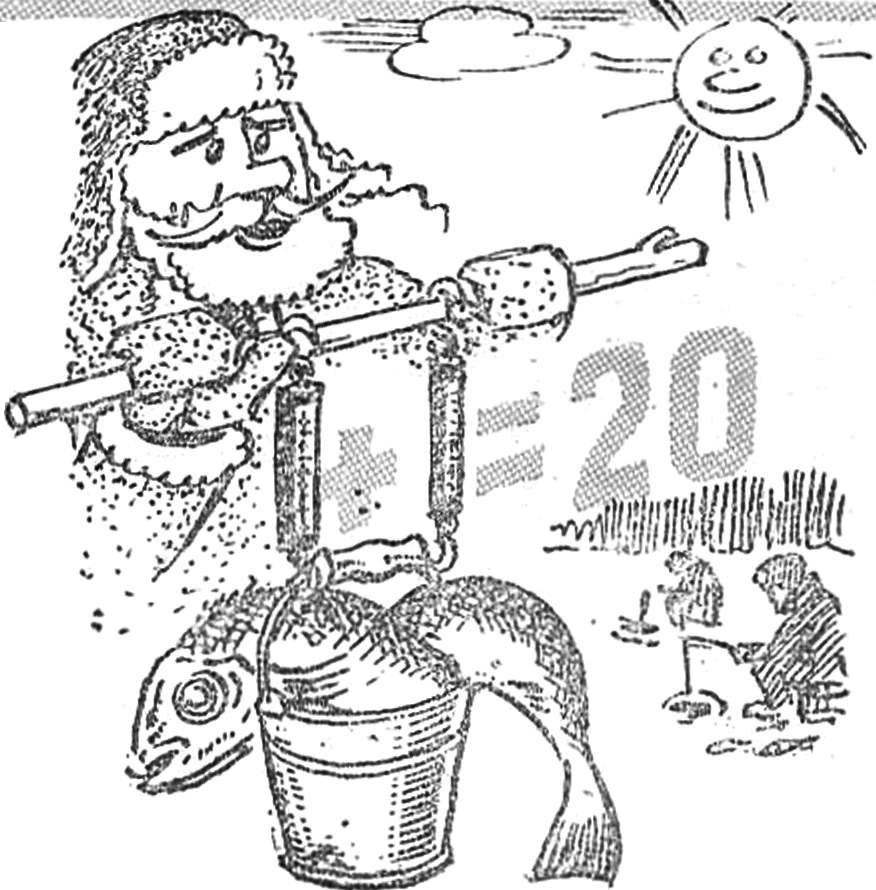 All familiar household spring scales for weighing products, mining, fishing, hunter. This simple device is designed to weight up to 10 kg. Mu and if you need to weigh a load more heavy? Take your neighbors the same spring balance and act two at the same time: the sum of them is the desired weight.
P. SHARUPICH, Orel
Recommend to read
ARMY PYRO
Light tank T-26 in the prewar years, became the most massive military armored vehicle of the red Army. Quite naturally the base of this tank was widely used by designers to create war...
ON THE EVE OF PEARL HARBOR
By the end of the First world war the Navy of the United States of America was large, but very strange composition: a significant linear force, the almost complete lack of any modern...