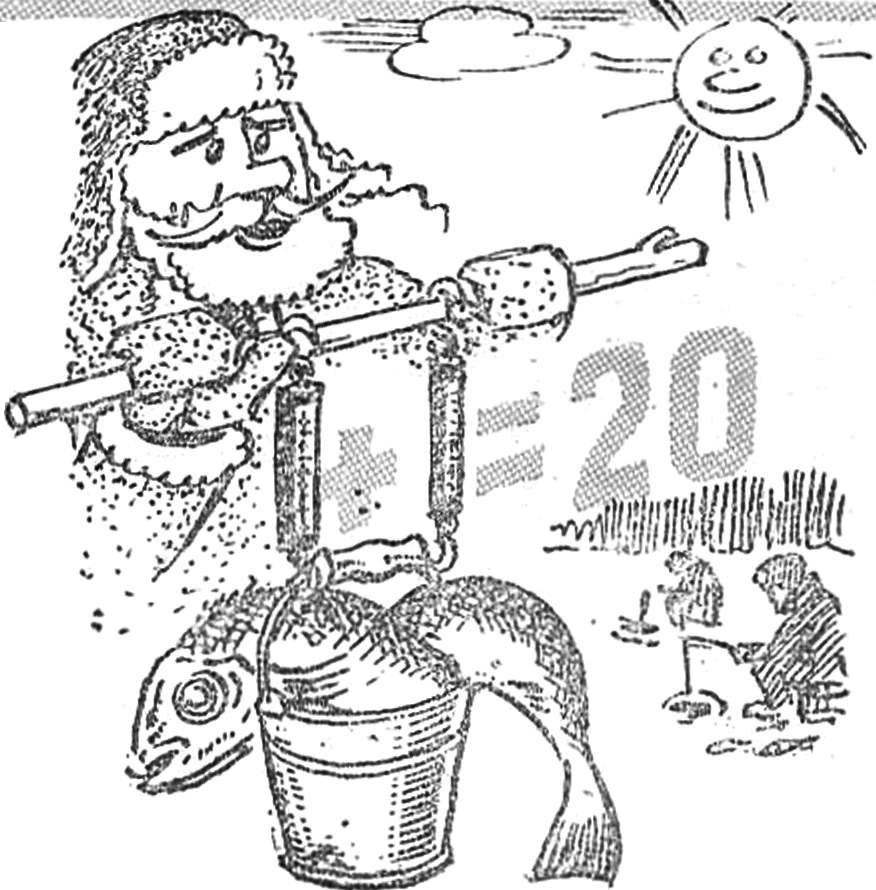 All familiar household spring scales for weighing products, mining, fishing, hunter. This simple device is designed to weight up to 10 kg. Mu and if you need to weigh a load more heavy? Take your neighbors the same spring balance and act two at the same time: the sum of them is the desired weight.
P. SHARUPICH, Orel
Recommend to read
REPAIR "EUROCHICAGO" AXE
I don't know what the standard of "rivet" in China, like axes with tapered eye and epoxy fill as a retainer of the ax. The first such axe weight 0.6 kg with wooden handle I bought after...
CUTTER FOR CONVEYOR
In various sectors of the economy are in the service of conveyors with rubber-fabric belts by moving a variety of materials, details. Therefore, the wide application can find quite a...