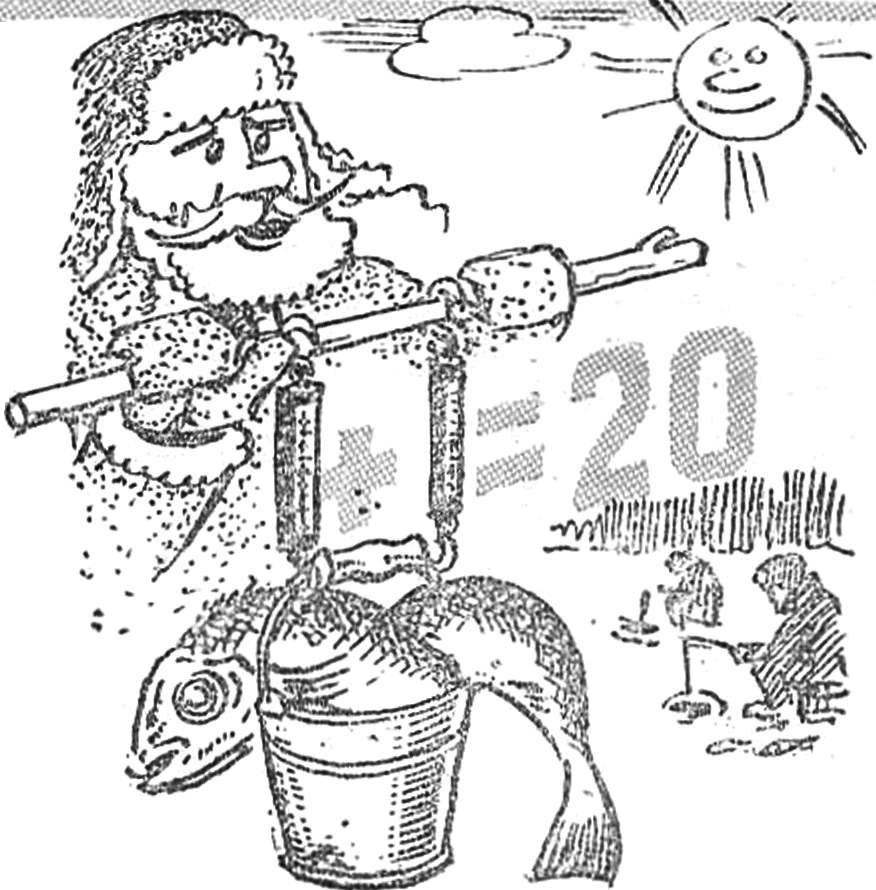 All familiar household spring scales for weighing products, mining, fishing, hunter. This simple device is designed to weight up to 10 kg. Mu and if you need to weigh a load more heavy? Take your neighbors the same spring balance and act two at the same time: the sum of them is the desired weight.
P. SHARUPICH, Orel
Recommend to read
THE EASTERN "MARTIAL ARTS"
A crushing defeat of Japan in 1945 radically changed the geopolitical situation in the far East, however, does not make this part of the globe calm. A series of bloody wars in China,...
A BOTTLE PEGS…
There are different ways to store and carry clothespins, each family. I think that deserves the attention of another. In a large plastic bottle from-under detergents or bleaches on the...