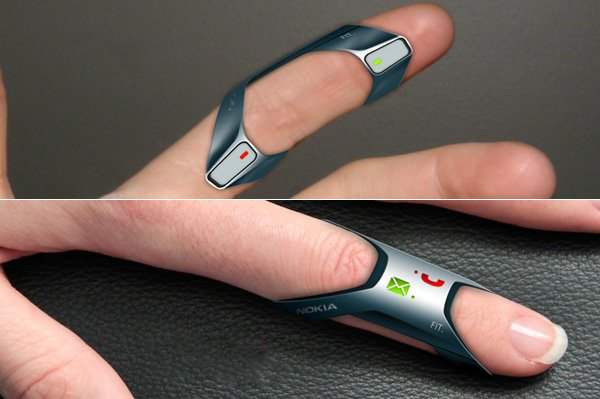 Nokia FIT – a concept phone that can be worn on the finger. Made from soft silicone and flexible rubber, the phone is fully waterproof and supports voice communication and SMS. You can take it with you to the pool and enjoy the fun even if you are expecting an important call.
According to the authors of the concept Nokia FIT ring itself is a phone, it's designed for easy take/make calls and messages. However, if calls are still more or less clear (see illustration), as will be displayed/sent SMS messages is presented renderam not clear. The ring can not be removed from the finger even during water treatment, and about the incoming message/call can be recognized by vibrations.
An unusual ring made from soft silicone and flexible rubber, and did not restrict the person wearing it. The use of these materials, as well as a special form will allow you to carry the gadget people with thin and thick fingers.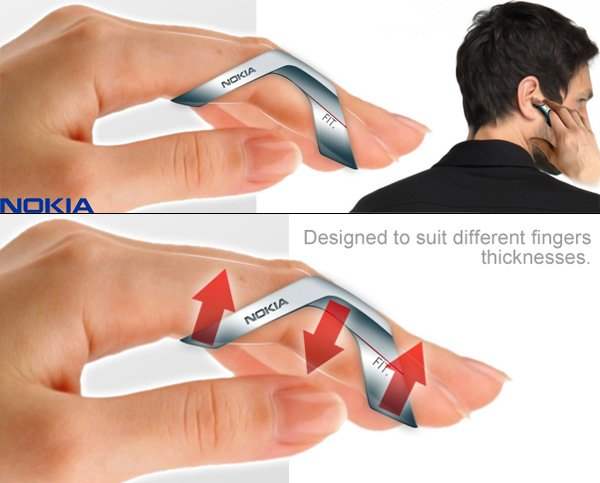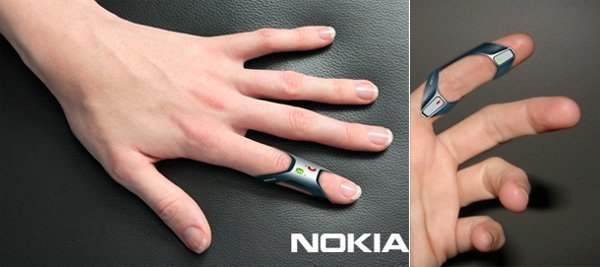 Of course, in this case before us only a concept, which at the current level of technology implemented is unlikely to succeed (it's hard to imagine where you hide the radio module, SIM-card and battery). It's much easier to imagine Nokia FIT as an accessory for your smartphone — sort of a variation of the wireless headset.
S. FILIPPOV