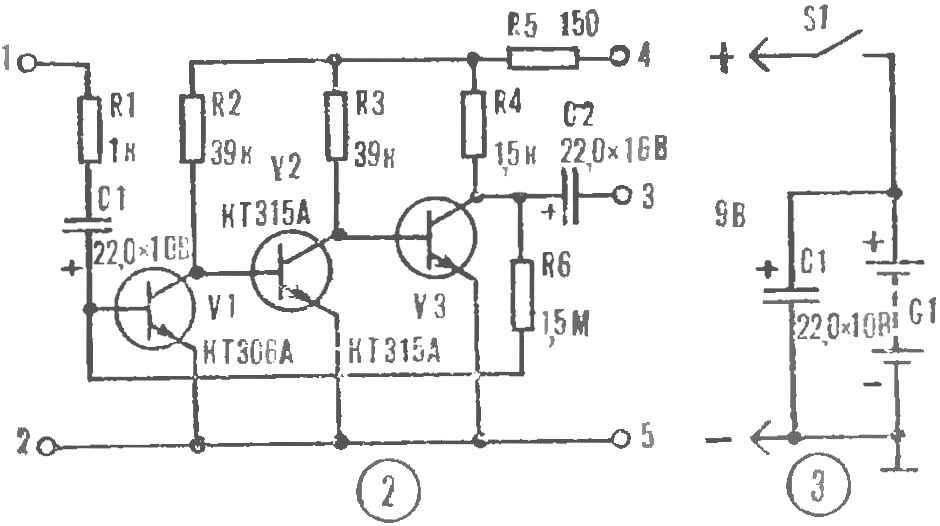 For school discos and Amateur recording magazine "Funkamateur" (GDR) offers a scheme of five "anal stereomixer (Fig. 1). It is designed to connect two stereophonically (X1, x2), two stereos, (XS, X4) and one microphone (X5) for a soloist or a master program.
Construction is simplified through the use of standardized circuitry, blocks and parts. The preamps V1—V10 is made three transistors V1—V3 on the same diagram (Fig. 2). In the first stage installed a low-noise semiconductor transistors, such as series КТ306 or КТ3102. The gain of the channels set trimming resistors R2, R7, R42, and smooth adjustment of the levels produced by potentiometers R4, R9, R44.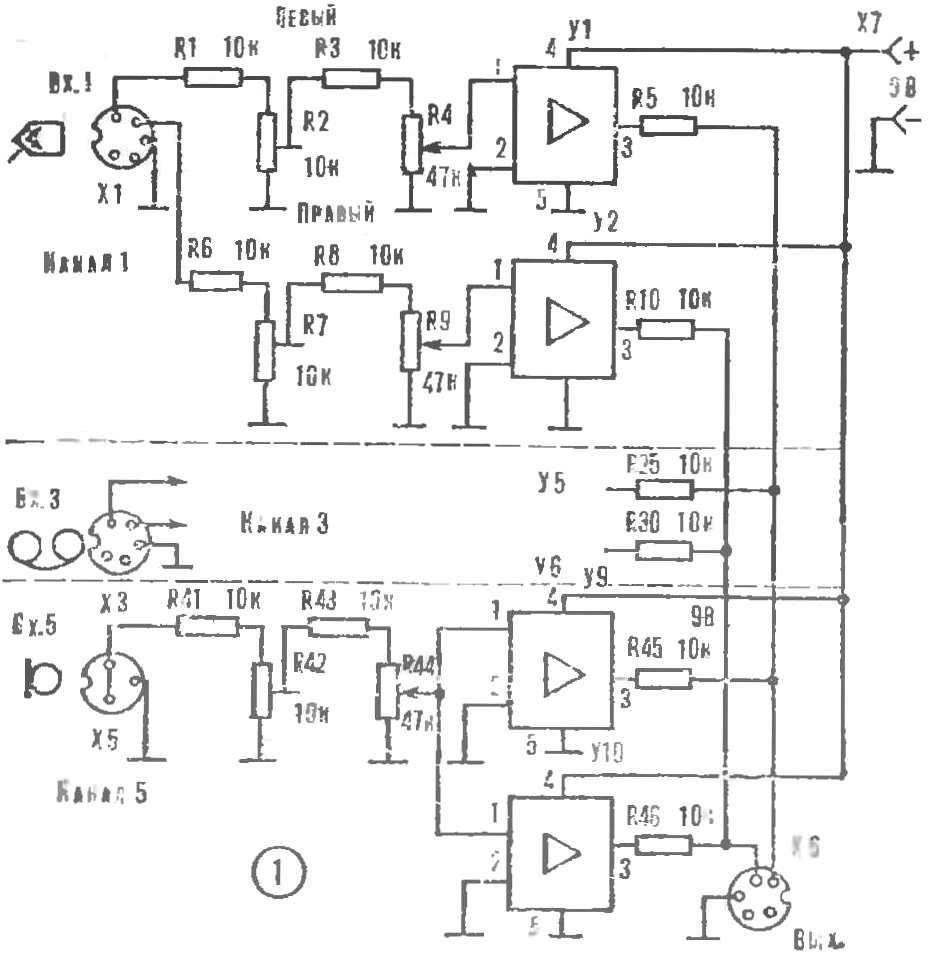 Input X1—X4 and X6 output jacks — five-pole, and the microphone Jack of the X5 is three-pronged. It feeds on the device St six dry cells at 1.5 V, bridged by a capacitor with a capacity of at least 220 UF (Fig. 3).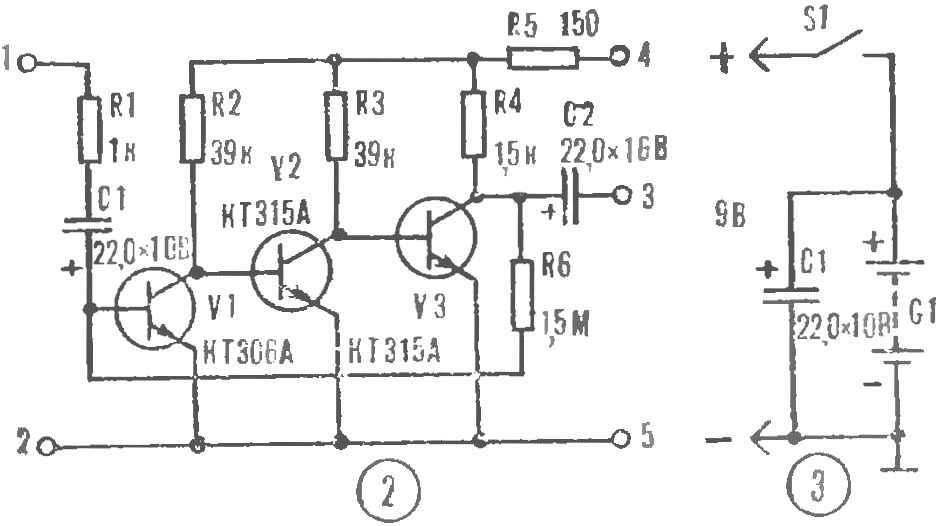 The panel is assembled in a small metal box with a sloping front panel and has dimensions 240X160X110 (40) mm.
Recommend to read
THROUGH SWAMPS AND OBSTACLES
The letter came from the Bashkir village of chishma from the subscriber of our magazine Damir Danova. Damir talks about his neighbor — the avtokonstruktor-enthusiast Alexei Maskaev,...
FROM THE CHIP TO SOLDERING POTS
Often tan, what power you have at your disposal a soldering iron "barely enough" to firmly interconnect the major parts, say, or to patch the leaky bottom of the pan. Even pre-heating on...