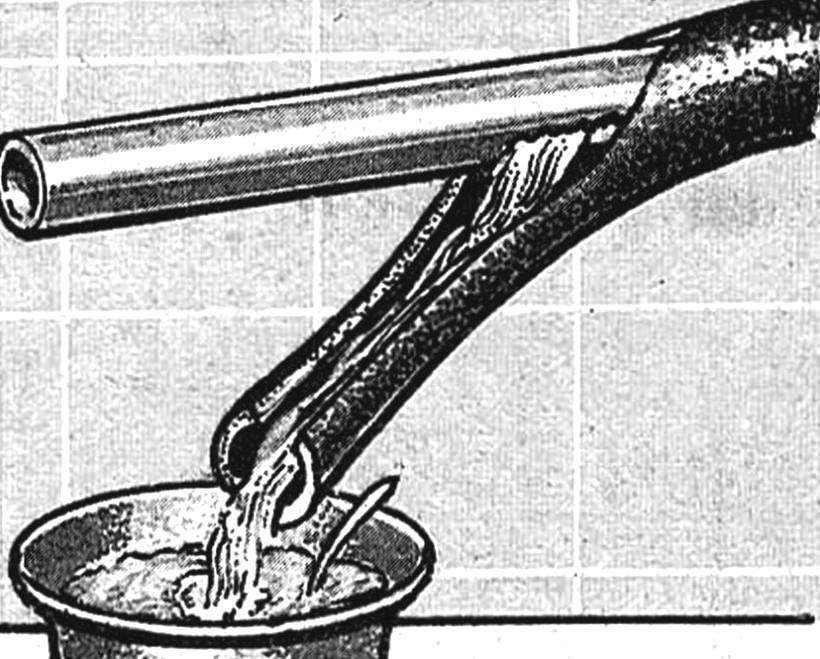 Crack in the water pipe is normal when freezing water in it in a particularly severe frost: And should melt the ice from the crack begins to erupt the flow of water, are able to make a lot of troubles in your apartment. To avoid this, at the time of repair on the damaged pipe is stretched cut along the cut rubber hose, through which water can drain freely into the bottle.
Recommend to read
"THE FLOOD" WON'T HAPPEN
if equipped with a tub system an "emergency" drain. For its production you will need a Styrofoam or plastic sealed box and a piece of thick fishing line.   F. NIKITIN, V. Top. Chebula
NOT WATER, AND CLEAN
To the well-known options for self-cleaning clogged sewer pipes want to add your own, repeatedly proven in practice. I use for these purposes gofrirovannyi plastic hose, usually used for...