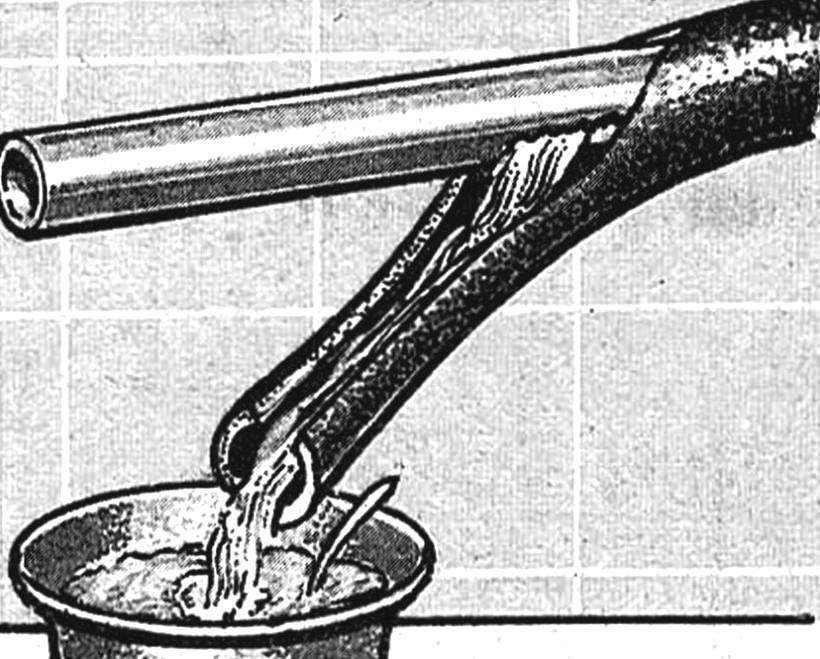 Crack in the water pipe is normal when freezing water in it in a particularly severe frost: And should melt the ice from the crack begins to erupt the flow of water, are able to make a lot of troubles in your apartment. To avoid this, at the time of repair on the damaged pipe is stretched cut along the cut rubber hose, through which water can drain freely into the bottle.
Recommend to read
HPP ROBINSON
Near the base camp in the district of Tsugaru passes along with the tourists, I have built mini-hydroelectric power plant with a capacity of 15 W and voltage 220 V. This is sufficient...
"VERTUAL" – ON THE RECORD
An example of a creative approach to the creation of modern sports self-similar techniques can be aircar class AC-2 motor with a working volume of 2.5 cm3. Extremely simple, but thought...