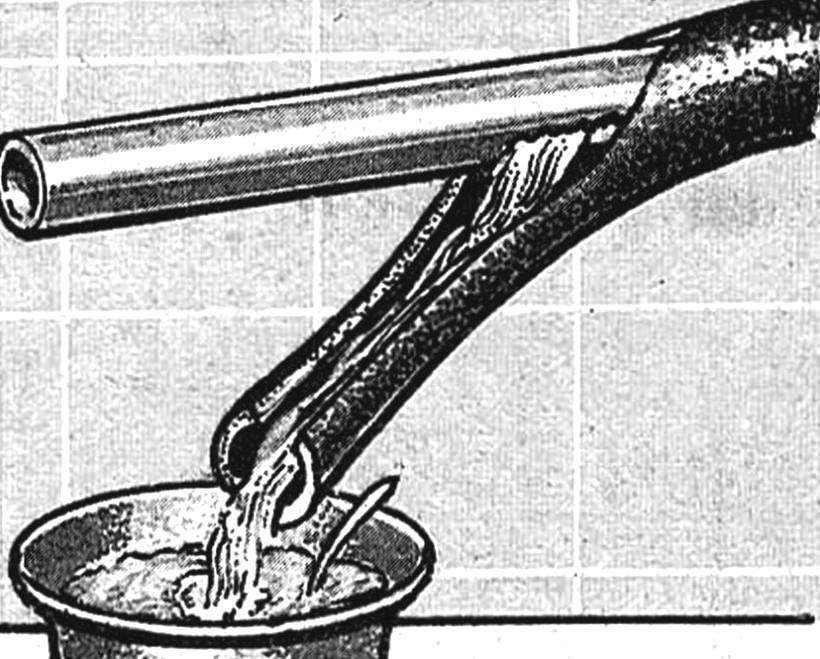 Crack in the water pipe is normal when freezing water in it in a particularly severe frost: And should melt the ice from the crack begins to erupt the flow of water, are able to make a lot of troubles in your apartment. To avoid this, at the time of repair on the damaged pipe is stretched cut along the cut rubber hose, through which water can drain freely into the bottle.
Recommend to read
Ageless BS-3
Resolution of the State Defense Committee (GKO) on the seventh of May 1944 No. 5822 by the Red Army was adopted 100-mm field gun of the sample of 1944 with the assigned name of the BS-3....
HAIRDRYER PAINTER
To strip layers of old paint in the repair of the "woodwork" is a handful for the home worker. Apart from the fact that the work is time-consuming and unproductive, it is also a...