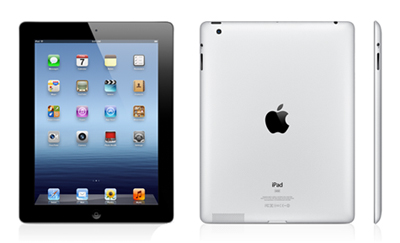 Many people when buying a new and advanced gadget I hope for a long life, but in reality it is not so. Due to the fact that the tablets are technically complex device that causes of failures can be many.
But repair ipad 3 is still better to trust the professionals and in any case not to do these yourself, even if you have the necessary knowledge. Moreover, in many service centers provide a warranty for the performed work.
Common failure
Most appeals to the specialized workshops associated with the replacement:
Glass. This is the most common failure that occurs due to careless handling. The owners of the bole of the old models have completely changed the display since the glass is not a separate element. Sometimes cracks on the screen may appear due to production waste.
Matrix. In the case of its fault lines appear, the image is distorted or blurred. The reason for this can be damage to the train or swollen battery.
Modem. The failure may be associated also with a fall, as there are no cracks on the display does not mean the integrity of the internal parts. Usually enough of a shift in half a millimeter, so that the module is out of order.
The best prevention of failures is accurate and careful handling with the equipment. And if you still failed to avoid breakdowns, should apply only to specialized service centers, where they work with original spare parts.
Recommend to read
GARDEN "ROASTER"
Barbecue has long been the international (or interregional) Russian dish, spreading throughout the former Soviet Union and even beyond. Every connoisseur of this dish is your "brand" the...
TRUCK WITH MANIPULATOR
This universal machine with a capacity of 2.5 t built Ustinovich V. S. Stern Rostov region the engine of the machine from the tractor T-40: diesel, 4-cylinder, air-cooled output of 50 HP...