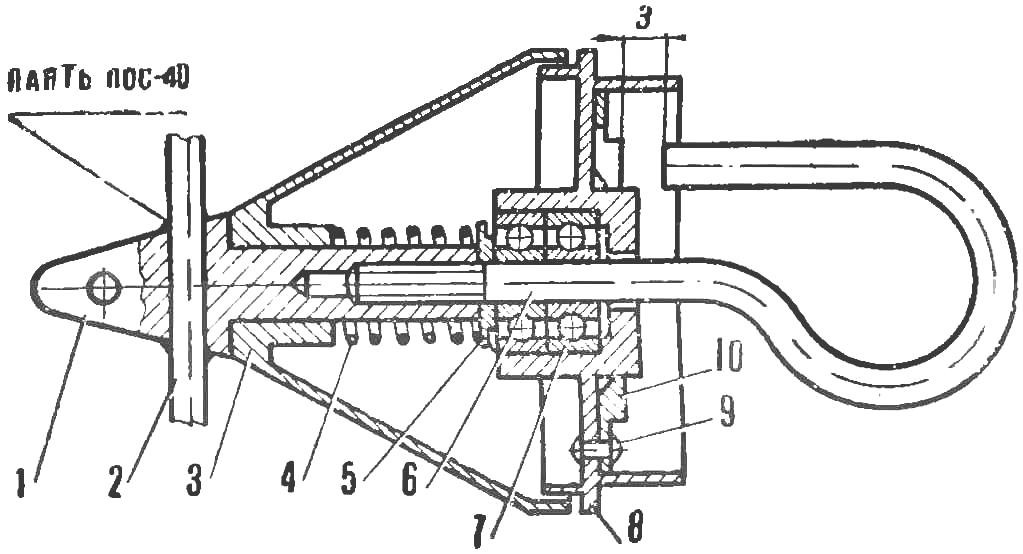 Good modelers know how important it is to provide reliable stop screw rezinomotornaya model in the transition planning. Offer readers the design of the front boss with the stopper (Fig. 1, 2), securing the stop screw in a certain position.
Stop is hit the end of the shaft 6 in the recess of the washer 10, which is made of steel 45 and hardened. Due to the high strength of the washer and shaft, made of wire OVS Ø 3 mm, the service life of the stopper is almost unlimited.
Washer 5 covers the bearings from dust. To lubricate them quite a few drops of kerosene.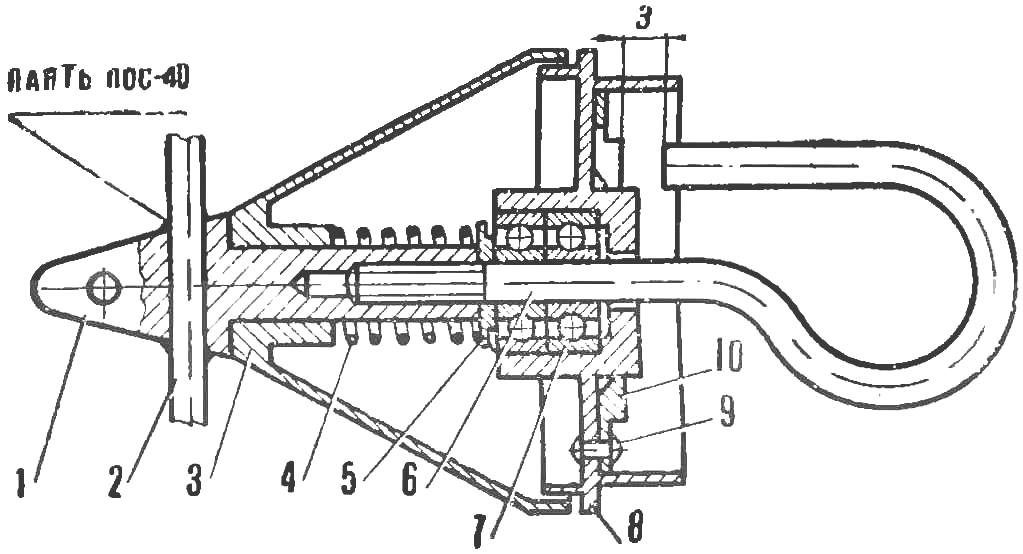 Fig. 1. Boss with the stopper in place.
1 — cone; 2 — hub; 3 — cone; 4 — spring; 5 — washer; 6 — shaft; 7 — ball bearing GOST 8338— 57; 8 — lug; 9 — rivet 10 — puck.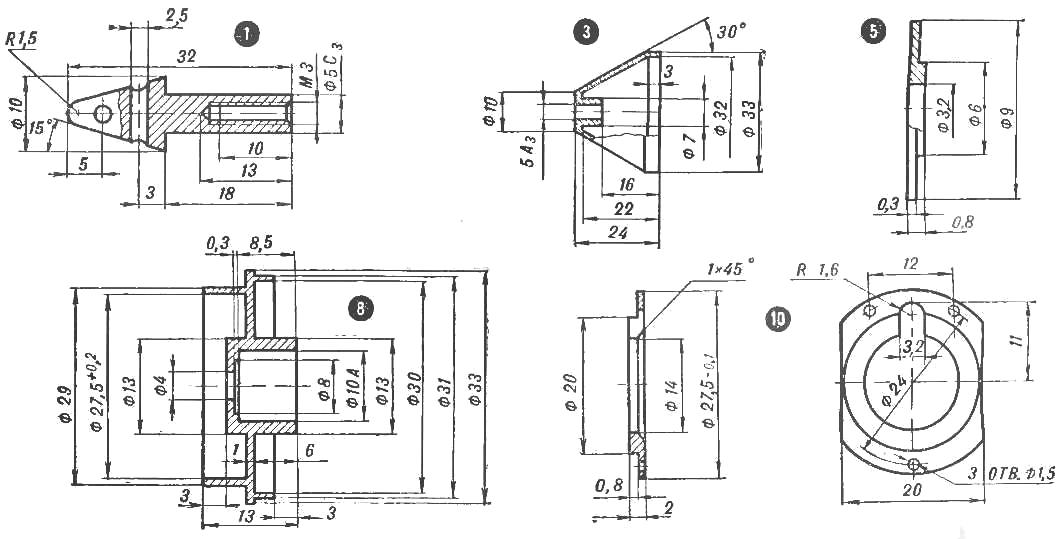 Fig. 2. Detail boss:
1 — cone (Art. 3); 3 — cone (L-16T); 5 — a washer (D-16T); 8 — boss (D-16T); 10 — washer (article 45, heat treatment, kalit, HRC—38÷41)
The hub 2 is made of wire OVS Ø 2,5 mm, spring, 4 — wire, EIA Ø 0.6 mm, the rivet 9 is made of aluminium wire Ø 1,5 mm. the end of the shaft 6, which is included in the bearings, for ease of the move should be smoothed out with sandpaper.
The weight of the structure Assembly 29-30 G.
Yu. a. GORSHKOV, Stavropol
Recommend to read
"SWALLOW'S TAIL" AND OTHERS
Connection of wooden panels with various kinds of spikes with the twofold goal. First of all, getting hard articulation of the various parts of the structure, such as parts, shelves,...
THE FURTHER YOU GET!
Growing every year in our country, the number of motorists. For many of them the car is not only a means of transport, recreation, but also technical creativity. It would seem, than...