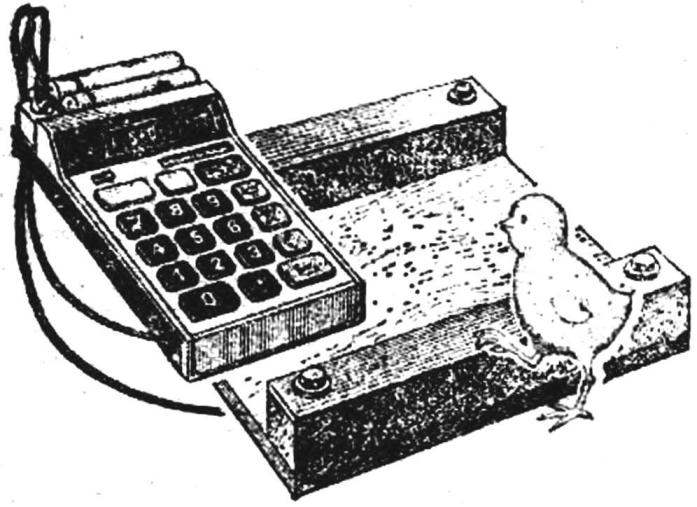 Records of poultry ka large poultry farms and in the farms is no easy task, without automation is not enough. This operation can be performed using the microcalculator B3-23. It is necessary only to add the connector through which the electronic device is connected to the sensor (see Fig.) — associated with a movable strip contact pair S1 (see diagram).
Passing through a narrow passage, the chickens take turns stepping on the bar, thereby giving a signal to the microcalculator, — is the summation result. In the evening the chickens are doing the same path in reverse order. The calculator now key is pressed,"—", and the incoming sensor pulses are subtracted from the result obtained in the morning. If after returning home, the birds on the meter display will light 0 means all the inhabitants, in the collection. Any other number will indicate the number of missing birds.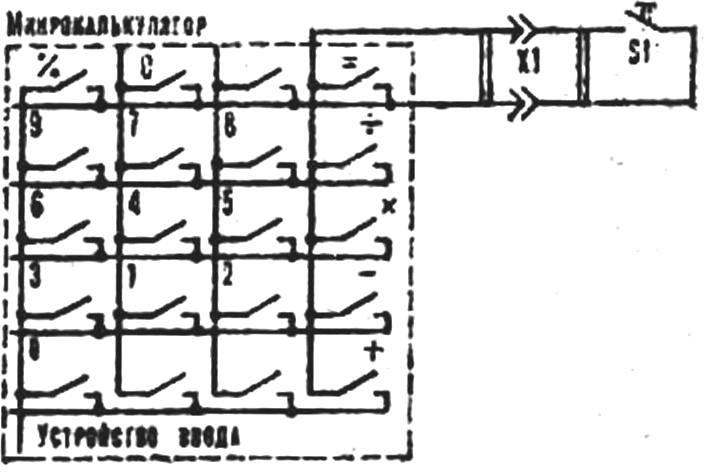 The electrical circuit of the calculator.
The appearance of the counter Chicks.
Recommend to read
WIGWAM CHICK
These yellow fluffy lumps who only does not offend in the poultry yard. Kvochka has no time to ward off bullies or to hide them from the attacks of birds of prey. It is easy to help if...
THE SIMPLEST SENSOR
In today's electronic equipment is widely used touch control. Option sensor available for beginners repetition hams, offers Czech magazine "Amaterske Radio". If you touch the plate,...