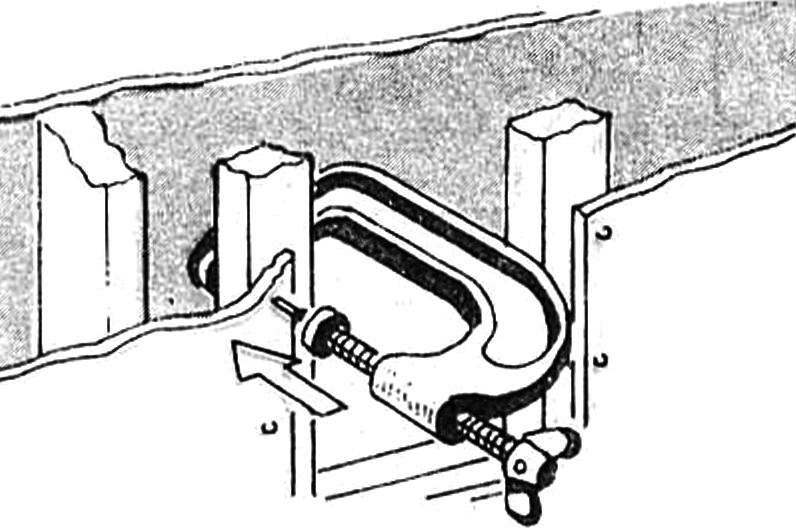 It happens that the edge of the sheet material must be fixed with nails. But to use a conventional hammer, as this can damage the surface. Come to the aid of an ordinary clamp. She presses the nail as the pushpin.
Recommend to read
CAN AND CONE
The one who often have to use a vise knows that the most difficult thing is to hold them a wedge-shaped or cone detail: when processing it loosened and slips out. However, if you apply a...
TWO-HANDED FILE
Not so easy to prepare items large drachevym file. Most often, the difficulty lies in the fact that such a large tool is uncomfortable to hold only right hand and only press the top left...