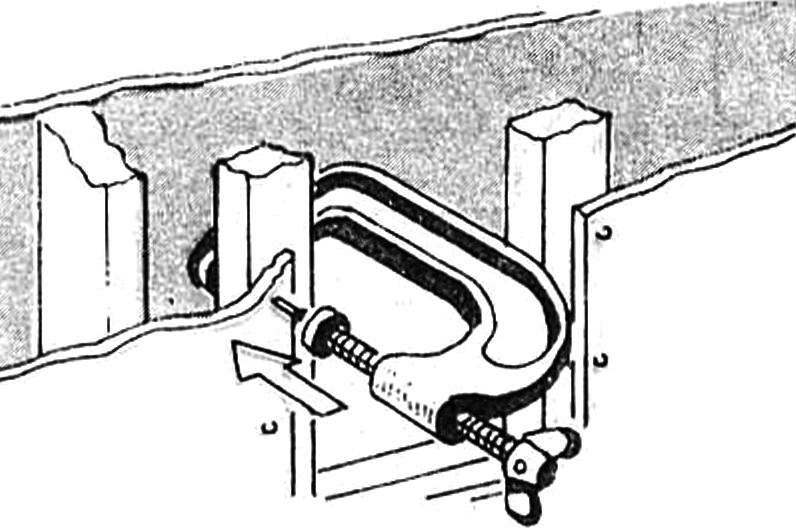 It happens that the edge of the sheet material must be fixed with nails. But to use a conventional hammer, as this can damage the surface. Come to the aid of an ordinary clamp. She presses the nail as the pushpin.
Recommend to read
AS A RULER
Tightly connect the edge of the Board with logs of a log house is not an easy task. However, it is easily solved in the manner shown in the figure. You will need a line? with a number of...
"THEIR" AND "OVERSEAS" FROM WORLD TO WORLD
Luck experienced "sharks" and the serial "the walrus" caused a real boom in requests for the construction of domestic underwater vessels already quite respectable size, and good quality....