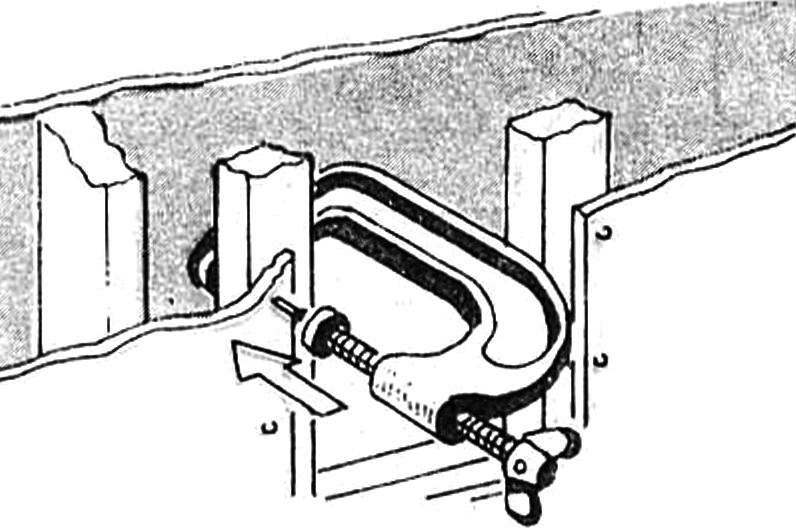 It happens that the edge of the sheet material must be fixed with nails. But to use a conventional hammer, as this can damage the surface. Come to the aid of an ordinary clamp. She presses the nail as the pushpin.
Recommend to read
AVIATION WING
When the boy, fascinated by the construction of models racing yachts for the first time the opportunity to try their hand at the most important stage in the competition? Of course, in...
FUEL — CO2
On 37-th Moscow city competition of young men in the micro models, held at the tennis court "Dynamo", the attention of fans and athletes drew suddenly appeared in the air brightly...