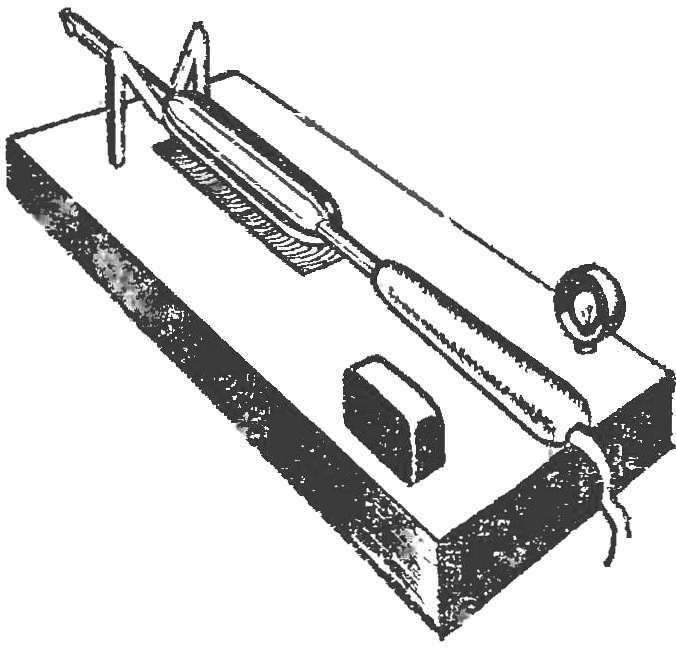 More precisely, one (50 or 65 watts), operating in three modes. Design advantages: constant availability, visual inspection of the three modes, etc. All provide automation. Power consumption in the idle — 15 watts (on L2), in the normal operating — 45 W (L2 and L3), and overheating — 50 W (L3). Changing modes 2 and 3 is made by the switch B1, in standby mode, by overlapping the luminous flux from L1 to K3 with the handle of the soldering iron.
In the scheme used thyristors КУ201 (L…N) and Д235 (B…G). The capacitors C1 and C2 of type MBGP or KBG should be designed for a voltage of less than 300 V. the Diodes D1 and D2 type: Д223А, Д220Б, Д9Ж, D226.
When adjusting the capacitance of the capacitor C2 is selected such that the current through L1 was within 0.08— 0.1 A. the Optimal mode of operation of thyristor with the change of illumination of the photoresistor is set by changing the resistance of the resistor R4.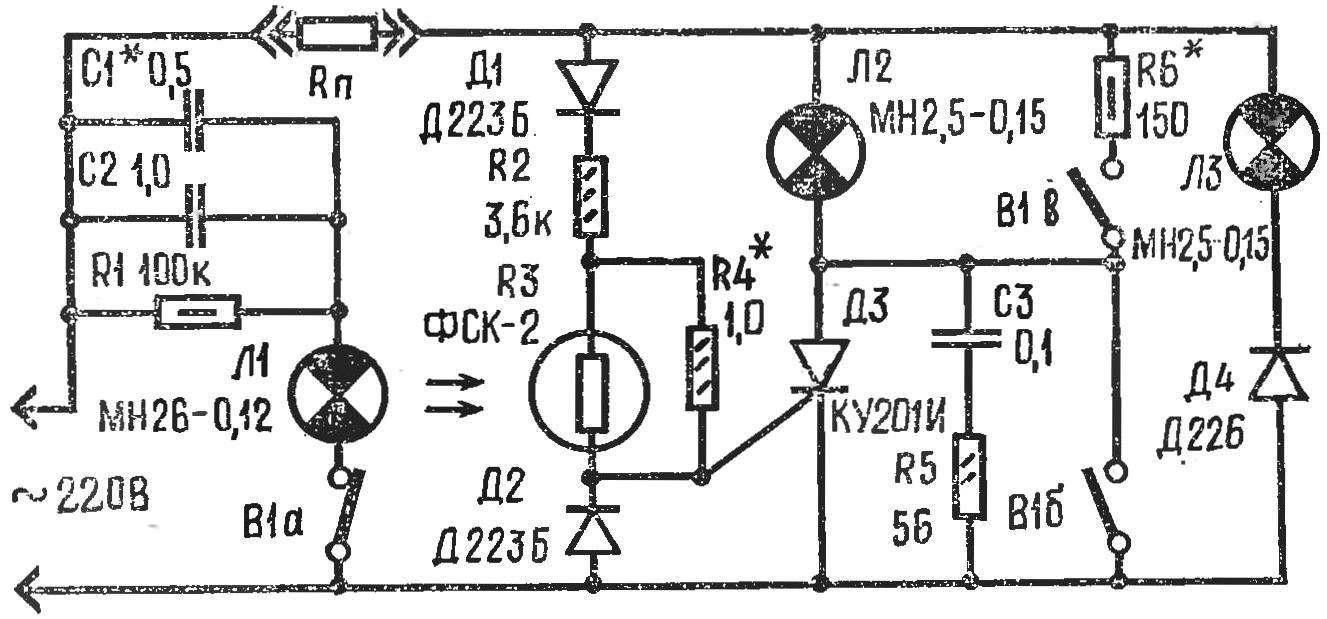 If a soldering iron is 65 watts, as the D4 should be more powerful diodes Д204, Д205, Д229 (D…E), KD202 (AND D…).
V. KUZMIN, a soldier
Recommend to read
BRAND? NO NEGATIVES
So the photographers happened: please films the attention and care, and the negative — no. First Packed in frames, cellophane, and plastic bags, and the second often just stored in a...
CASE FOR SOLDERING IRON
...can be made from scrap pipe of appropriate diameter. The case will protect the working part of the tool during storage.   S. CHIRIKOV, Tallinn