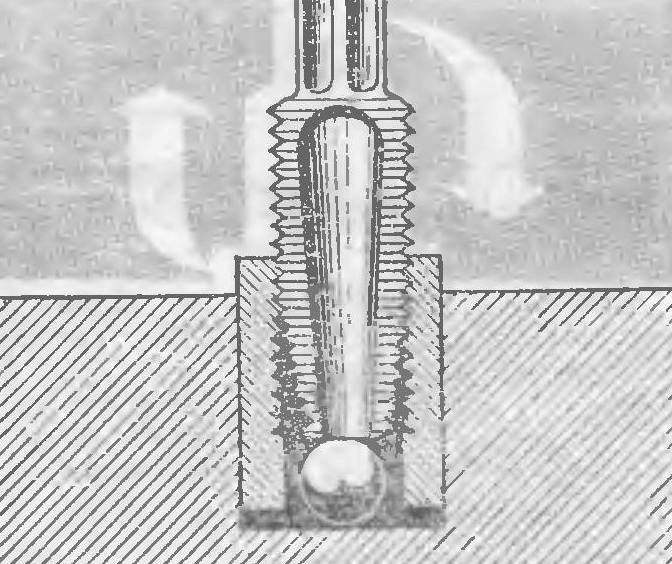 To remove from blind hole a pin in it, pre-cut the threads, and then using a long bolt with a grommet pull out. This operation can be accelerated by assigning the role of "spin" to the tap. Pushing through the steel ball of the appropriate diameter in the bottom of the hole, further rotation it is easy to push out the pin.
Recommend to read
CASSETTE FOR DRILLS
Convenient cassette for storing drills will work if household plastic jar with a simple screw-cap or paste is processed under the dimensions for hardwood timber with pre-drilled blind...
CLAMP IN SIZE
If you need a clamp of a certain size, it can be made from what is at hand: steel rod, strip, angle or profile. Making them need the bracket, drill holes in it and threaded (or welded...