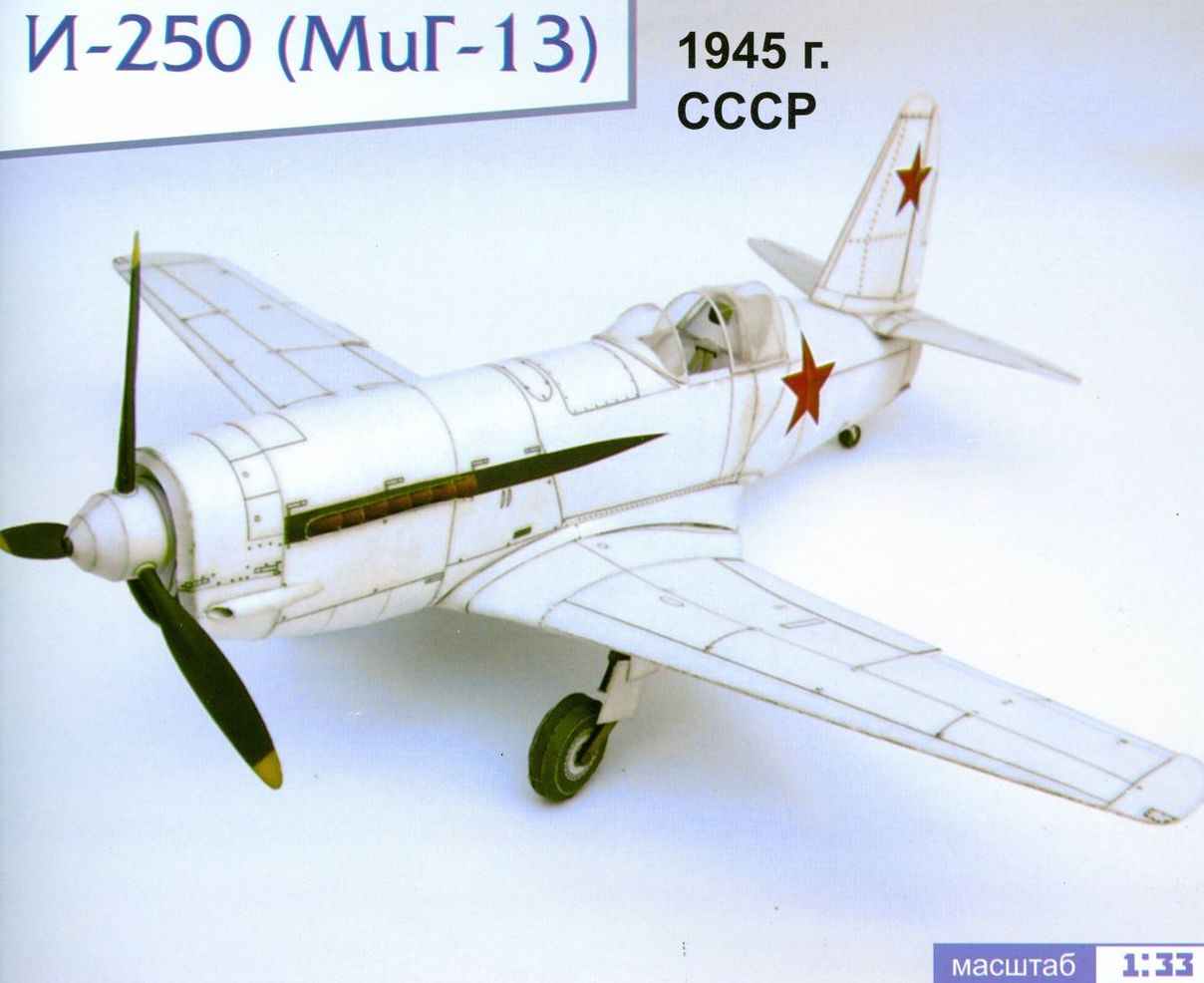 I-250 (MIG-13). Scale model 1:33.
Work on the creation of a fighter pilot naval aviation I – 250 mixed power plant began in accordance with the resolution of the bills from may 22, 1944 at the OKB. A. I. Mikoyan.
The first flying prototype of the aircraft, called I-250 were transferred to the factory test in February 1945
The combined power-plant-250 consisted of VK-107A engine with a power of 1650 HP and vrdk accelerator, developed in CIAM K. V. Holshevnikov. The power developed by a piston engine, is transmitted to two users: the air screw and the vrdk compressor. During takeoff and during flight without the use of vrdk a major consumer of power was a propeller, and the vrdk compressor was spinning in the lowest gear. To reduce the takeoff and flight speed to the maximum include the second, higher, transmission of the drive of the compressor and the combustion chamber is supplied fuel. By plane was installed three-blade propeller AV-10P-60 with a diameter of 3.1 m.