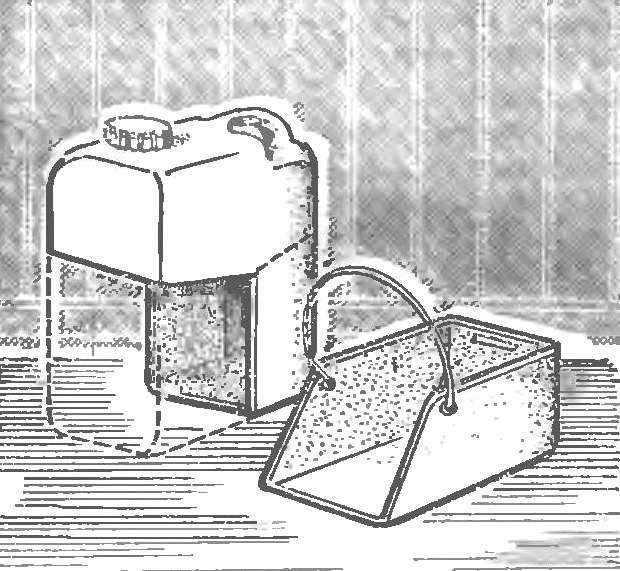 A fluid or oil is supplied to market in plastic canisters of different capacities. A worn or leaky thrown into the garbage. However, one can do some useful things — for example, podtsvetochniki or scoop, similar to what is shown in the figure.
Recommend to read
TAPE FOR WING
Is a beginner model airplanes at least once to see the competition of the dogfight, as he immediately declares: "I Want to build bouzouki!" And it can be understood: indeed, the air...
"UMBRELLA" IN THE GARDEN
A kind of umbrella made of sharpened timber th a plywood "roof", will help protect the tomato seedlings from hot sun or a sudden hail.