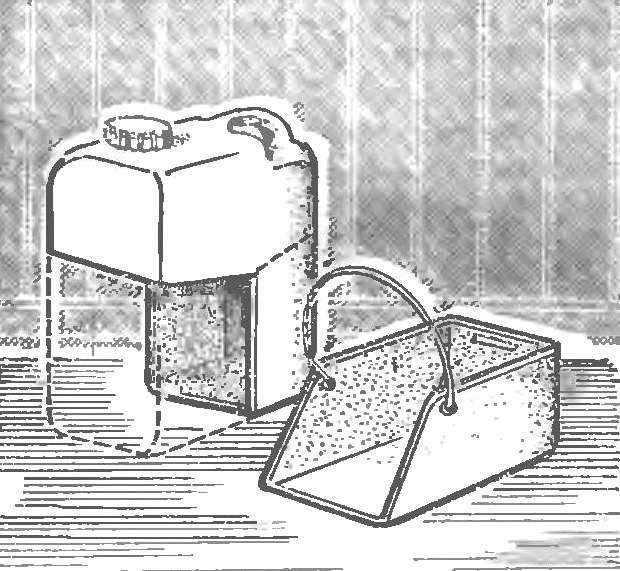 A fluid or oil is supplied to market in plastic canisters of different capacities. A worn or leaky thrown into the garbage. However, one can do some useful things — for example, podtsvetochniki or scoop, similar to what is shown in the figure.
Recommend to read
PUMP… CYLINDER
Ingenuity rural operators will not refuse. I had the opportunity again to be sure, when one major economy saw operating safely pumps made by local craftsmen from the brake cylinders...
THE CEILING OF LEAVES
Is it possible to make sound insulation of the ceiling? For this purpose, will serve a suspended acoustical ceiling. It performs several functions, it reduces the energy of the reflected...