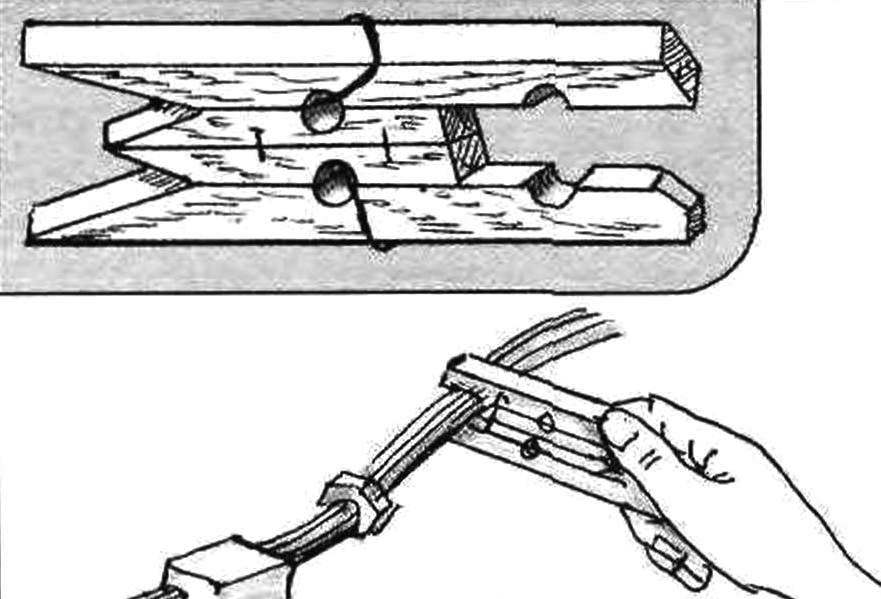 Ordinary clothespins modelers often use as clips when working with small parts. Of the two wood you can collect even more powerful for such a clamp: it is used, as shown in the figure, additionally the tail of the second pins and its spring.
Recommend to read
RELIABLE CLOTHESPIN
Instead of the usual wooden pegs were the same, but the plastic that slid more than the former and thus hold somewhat worse. To increase their reliability can be invested inside as shown...
NOV OLD RAZOR
The "grandfather" safety razors, which have long ceased to use it, there's one valuable part, of which it is possible to use for other purposes — it clip. Unscrew the components, remove...