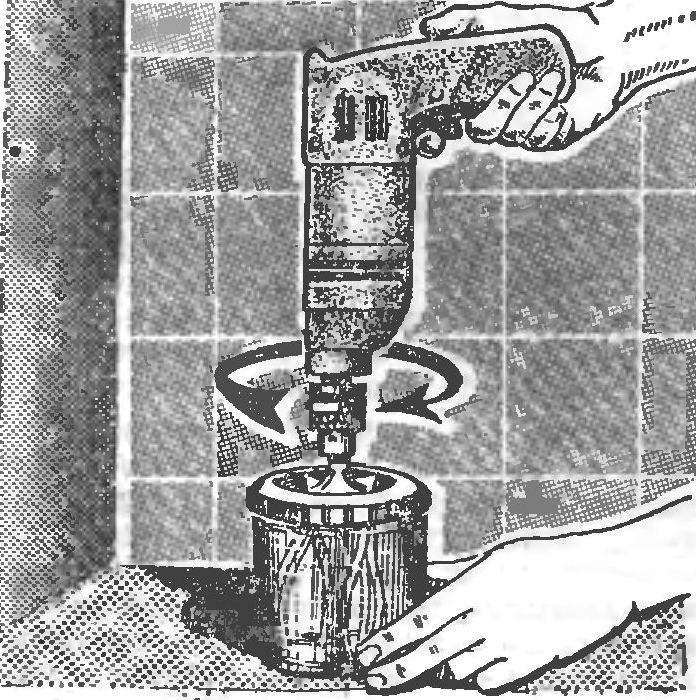 Many Housewives have in their Arsenal an eggbeater manual ST-2, which can be easily converted into a mixer. It is enough to remove the handle, and the protruding axis to clamp to an electric drill Chuck. During operation with one hand to keep the drill and the other to hold the reservoir of the mixer.
M. GOLOBORODKO, g. Orehov, Zaporozhye region.
Recommend to read
CARTRIDGE-GUN ARKHANGELSK
Vocational school graduates, finishing school, to protect diploma. They are often self-development: engineering and manufacturing of complex parts, assemblies, or fixtures....
SMELLS – IN THE TRAP
A fertile place for home master in any house is the kitchen - there is always something to make that easier, more comfortable or just prettier. And the need there is in every house,...