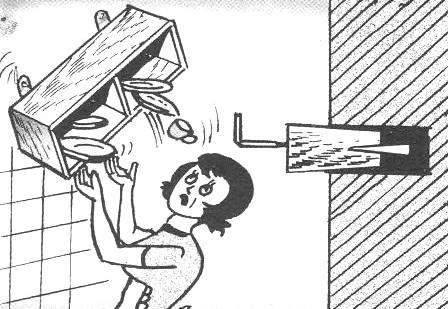 Wooden dowel hammered into the wall hole for the fasteners, over time, dries out and keeps bad, especially heavy items, such as kitchen shelves. Insert the before driving a small wedge: when the depth of the dowel it, resting in the bottom of the hole, will begin a counter-movement and firmly stuck this wooden tube.
Recommend to read
WINTER TRANSPORT
The history of Scientific automotive Institute (NAMI) as head of the state organization is traditionally measured from October 16, 1918, when on the basis of the automotive laboratory of...
ON THE SCHOOL – "CRAYON"
With a minimum of welding operations, avoiding difficulties of manufacturing in more modest circumstances than the school shops complex assemblies and precision parts to make your...