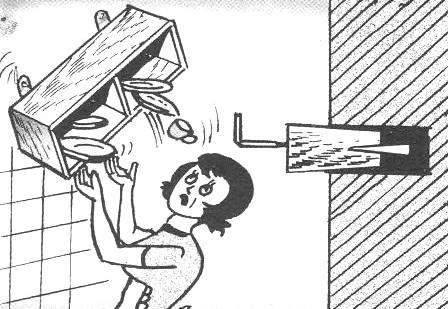 Wooden dowel hammered into the wall hole for the fasteners, over time, dries out and keeps bad, especially heavy items, such as kitchen shelves. Insert the before driving a small wedge: when the depth of the dowel it, resting in the bottom of the hole, will begin a counter-movement and firmly stuck this wooden tube.
Recommend to read
POTATO FORKS…
Potatoes are often called the second bread. And if the bread on the farm or suburban areas do not sow nor reap, the potatoes are planted by almost all. Clean the roots, digging...
"METALKA" FOAM
Today, perhaps, it is difficult to find a more affordable material suitable for the manufacture of flying model than the foam. It is different, but is most common packing or "ball"....