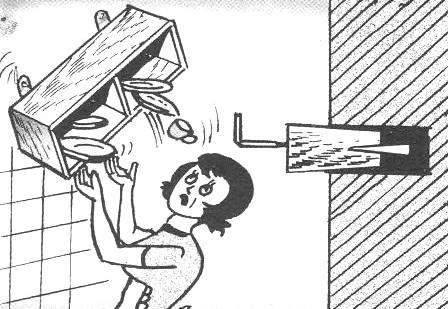 Wooden dowel hammered into the wall hole for the fasteners, over time, dries out and keeps bad, especially heavy items, such as kitchen shelves. Insert the before driving a small wedge: when the depth of the dowel it, resting in the bottom of the hole, will begin a counter-movement and firmly stuck this wooden tube.
Recommend to read
THE OWNER WILL HELP… FOOT
Driving in the ground stake (for example, for the fence), usually using sledgehammers. But it's okay if the count is not above your height. Otherwise have to fence any stand, install the...
HIDDEN STUD
It so happens that a nail head or screw head, connecting the two wooden parts, you want to hide, to conceal. Here's one way. Will atsaite chisel a thin layer — literally chips of wood...