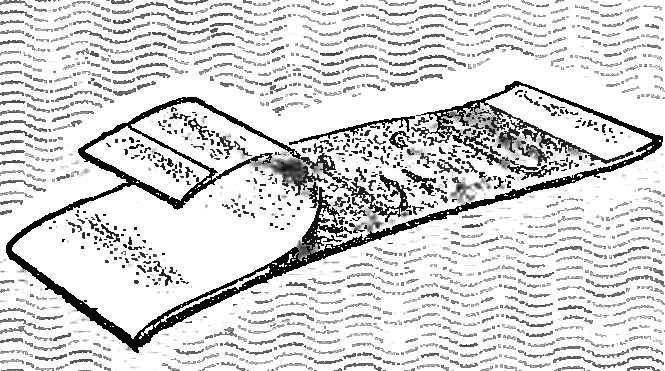 Anglers usually take spare hooks, pouring them into glass vials under of pills in different boxes or just hooking the cuffs over the clothes. I recommend a more simple and reliable way of packaging. A small amount of adhesive tape type "Scotch" tape or adhesive to stick the required number of spare hooks and fold the tape in half sticky side inwards.
V. DANILOV, S. Moshok, Vladimir region
Recommend to read
PROTECTION TAPE
If you stick to the glass electronic clock transparent sticky film type "Scotch" or used for pasting of books, it will increase the life of the glass and protect it from scratches.   ...
CUTTER FOR ADHESIVE TAPE
Sticky tape is recently widely used. PI need to pack anything, connect, restore, attach — we resorted to duct tape. If you make a simple device for cutting the tape, use the roll becomes...