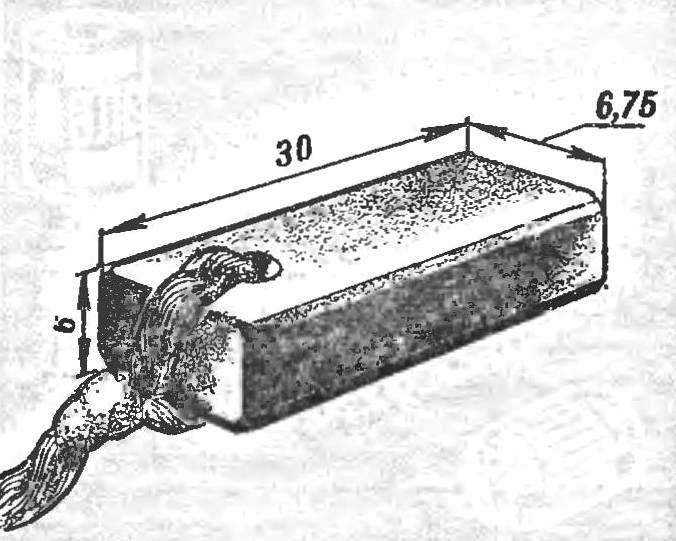 Brush motor run relatively short. And if not in stock new, home "helper" comes the forced inaction. Meanwhile, a new brush it is easy to make from coal cores extracted from the life-expired elements of "373." Round carbon rod I attach a file of rectangular cross section (see Fig.). Then a jig saw or saw blade blade cut the billet in half. On one end drill hole Ø 1-1,5 mm for fixing stranded copper wire. Inserting into the hole a wire, spin it, and then sealed. The springs of the brush holders using the same. Homemade brush are less reliable and durable than factory.
P. SAVELEV, Togliatti, Kuibyshev region.
Recommend to read
NEW SKILLS DRILLS
The tinkerers are offered interesting options for upgrading ordinary electric drill, which introduced its readers the magazine "Practic" (GDR). Due to the small additions, it becomes a...
JIG SAW, BUT NOT SIMPLE!
Having trouble with conventional saws to jigsaws, I decided to try a homemade option out of the wire, causing its surface subiram shallow risks. This nail file and is on the planned...