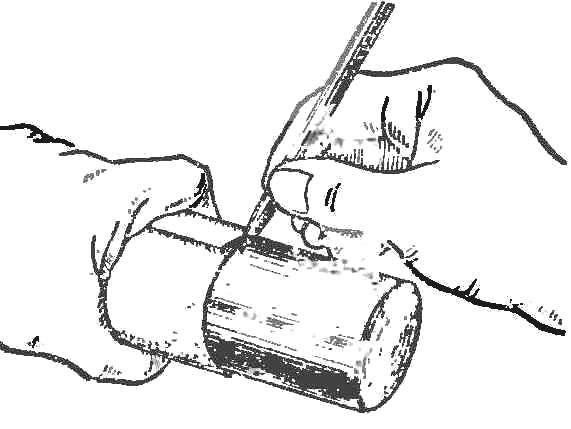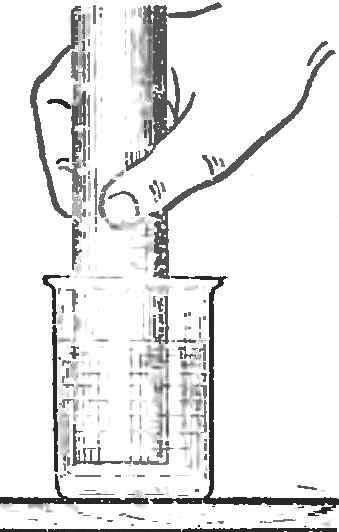 To spend simply a circle on a plane costs nothing with the help of a compass. But what if this line should cover a cylindrical billet? For a rough layout, you can use string or a rubber ring. The marking will be more accurate if the workpiece perpendicular to lower the fluid: boundary wetting will become the desired line. Another option is to wear to the cylinder tube of suitable diameter or wrap it with a strip of paper, foil.
Recommend to read
A CIRCLE WITHOUT A COMPASS
The sister with the cutting it took to draw a circle the diameter of which more than allows a compass. Rescued... a school ruler, which my dad drilled hole (see figure). The first of...
"BOOM" — CENTER
For a couple of minutes of paper or paperboard will be able to make strenuously device that will instantly show you the centre of any circle, for example, the base of the cylinder. The...