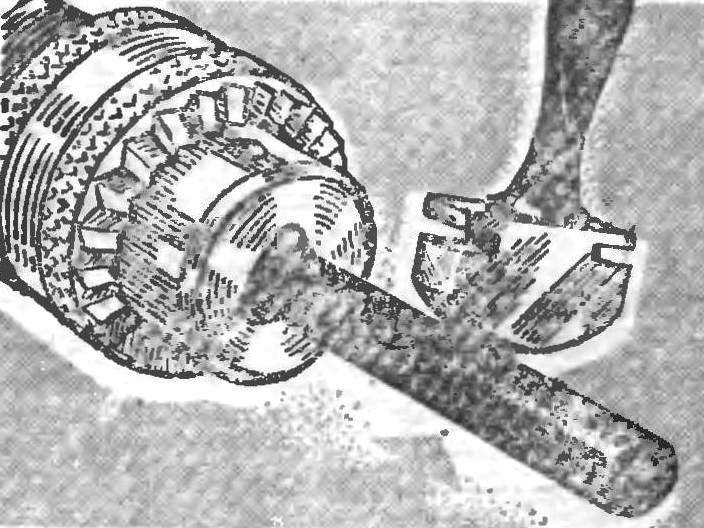 Often Amateur radio operators required to shorten ferrite round rod, familiar to many of the built-in antenna handheld radio. But this material is difficult to machine. Dealing with it will succeed, if you put the rod in the Chuck of a drill and to bring to him with a certain force glass cutter: ferrite break off at the planned "diamond" line.
V. FEDULOV, Chop, Transcarpathian region.
Recommend to read
SPLIT CORNER
Sometimes you need to get easily collapsible gusset. Use the hinge type piano, but remove the axle. There are also more simple variant — with a normal hook. The figure shows three...
INDICATOR ACCURATE SETTINGS
To radio sounded good on the UHF band, it should be adjusted to exactly take the radio. Will help you with this indicator fine adjustment circuit of which offers Bulgarian journal "Radio...