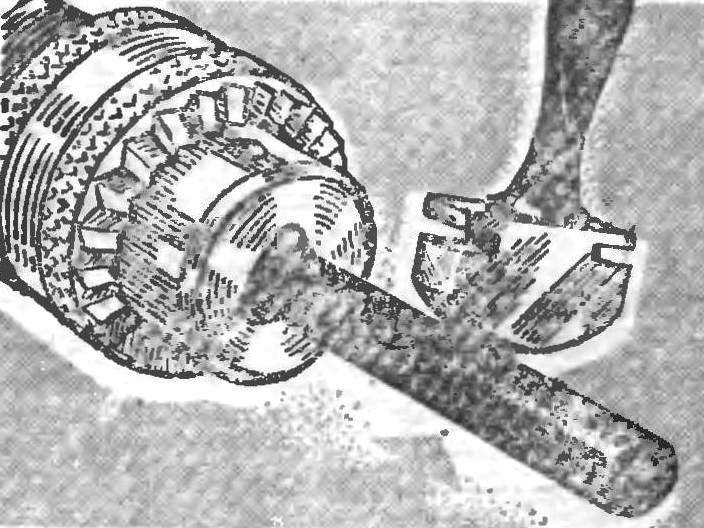 Often Amateur radio operators required to shorten ferrite round rod, familiar to many of the built-in antenna handheld radio. But this material is difficult to machine. Dealing with it will succeed, if you put the rod in the Chuck of a drill and to bring to him with a certain force glass cutter: ferrite break off at the planned "diamond" line.
V. FEDULOV, Chop, Transcarpathian region.
Recommend to read
Insurance for drill
Drill chuck, in particular manual, is not always able to keep the drill from turning when machining hard metals or release of the cutting edges of metal. It solves the problem of the...
INSTEAD OF A CIRCLE — SKIN
The possibility of the skin to the fabric base as a tool for expand, if you do the sanding head. On a bushing of suitable diameter, carved out of the PCB or the hard wood, wrap in...