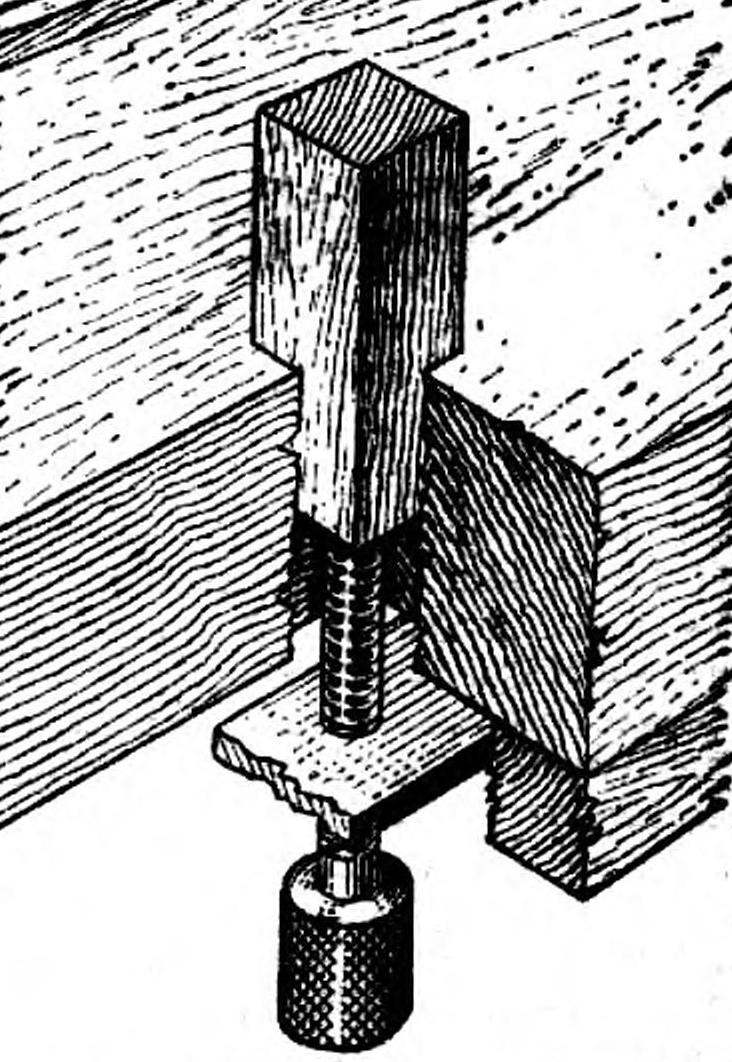 In a carpenter's workbenches often break the back clip cover and bench, as students, setting the workpiece, forced to hammer in the holes of the cover and clamping wedges. In the circle of "YUT" school № 81 of the city of Gorky, we held a contest for the best design of fixture that would mount the parts on the workbench a more rational way. One of the most successful proposals is: why clog wedges when it is possible to make rods of square section and insert them into the holes freely (even clearance!), but the rise in the adjusting screws?
Therefore, under the bench, we attached steel strip section 20X5 mm (length — for bench) with holes for the screws and bolts M6. Screw holes should be located exactly under the holes for the rods. Latest — from wood of firm breeds, their length of 75 mm.
To form between the strip and cover the gap for cleaning chips, the strip planted three blocks of wood the size of 90X40X30 mm.
On the rear clip, also on the bottom, two screws attached the steel plate smaller 110X20X5 mm Under the plate on the screws and put a few washers is formed another gap.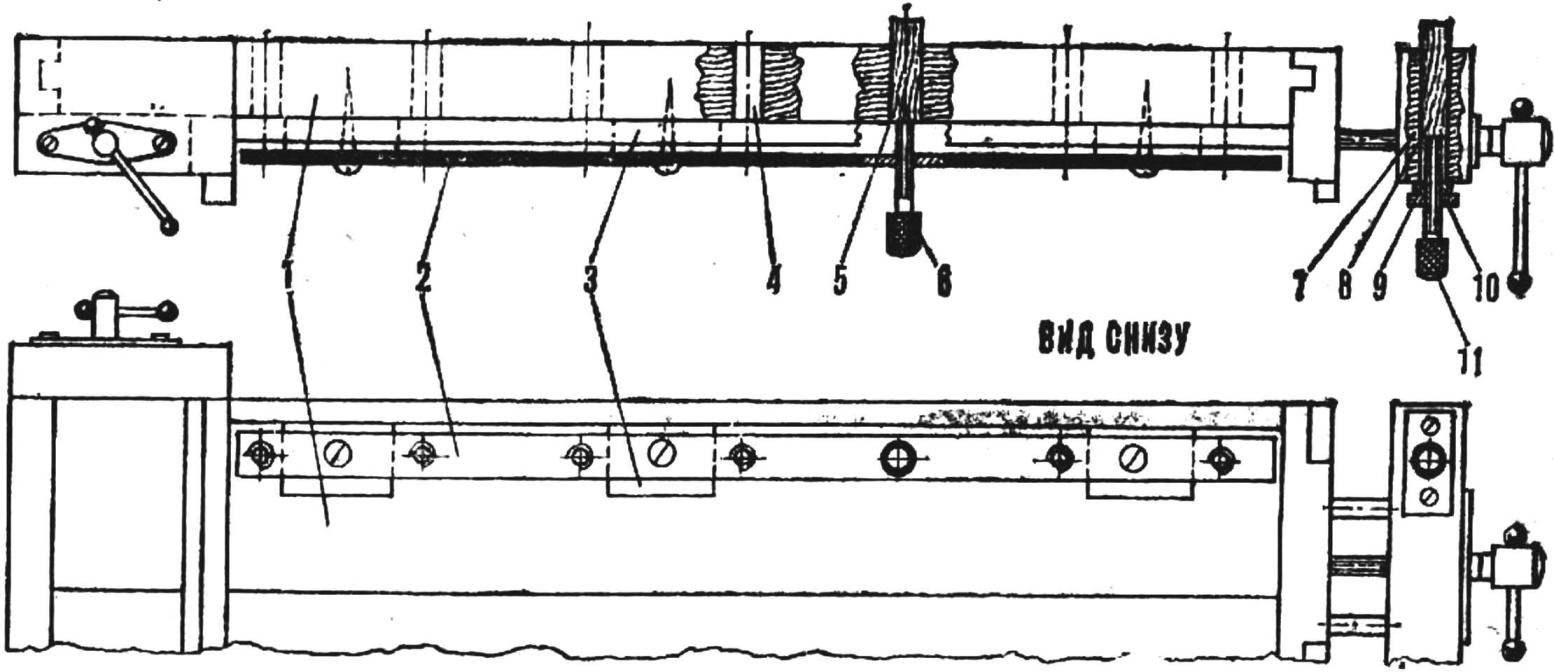 Device fit:
1

— bench, 2

long steel plate 3

— a wooden block, 4 — hole for the rod in the bench 5, 8 — terminal, 6, 11 — adjusting screw, 7 — the rear clip 9 — washer 10 — short steel plate.
Works device. Setting the workpiece on the workbench, inserted in the closest hole of the workbench and the rear clamp rods and screws to adjust their height. The part is fixed with a clamp.
Thanks to such development, carpenter's workbenches in the workshop serve for many years and do not require repair.
Recommend to read
COLLAPSIBLE WORKBENCH
What should be the bench? Of course, durable and easy to use! However, many, in addition to this, note the compactness and the possibility of quick disassembly, as not all fans polotical...
BENDING MACHINE
When the device watering system for garden plot or in the garden many problems arise when it is necessary to bend a metal tube. Meanwhile. not that hard to assemble a simple machine (see...