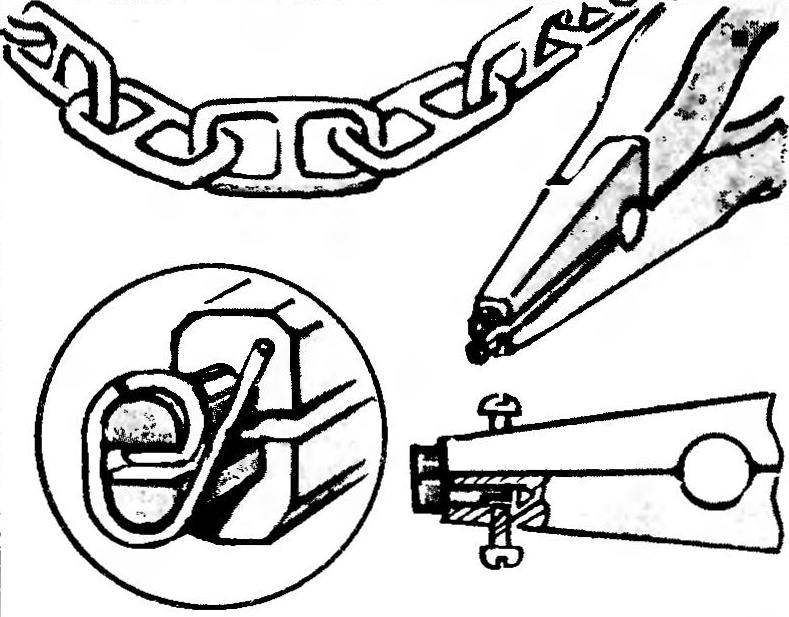 Respond to readers, share advice. When producing model ships can not do without the device for links of the anchor chains with buttresses.
Minor refinement of pliers (or pliers) will greatly facilitate this task. Shown on the option tool designed for size links for a specific scale model. If you have to deal with different scale, of the mandrel at the ends of the pliers can make a plug-in replacement.
After assembling and painting these chains look very believable, even the joints of the wire are seen. For models of large scale (1:75 and more) I recommend the finished units after Assembly in the circuit for greater reliability propagate in two places.
Recommend to read
MINI-TRACTOR "PASHA"
Mini tractor built for a friend, a neighbor. The machine is designed for layout of the infield, clearing of snow from driveways and walkways, towing a cargo trailer. The engine and gear...
DREAM GARDENER
My tools are designed for processing of soil in the garden and the vegetable garden. The main type of work in the spring and summer — preparation of beds for planting and care of plants....