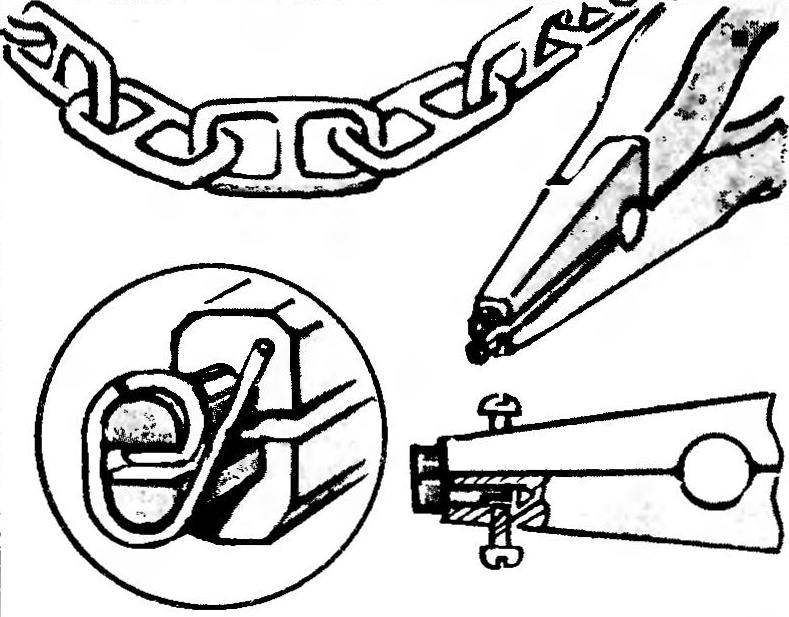 Respond to readers, share advice. When producing model ships can not do without the device for links of the anchor chains with buttresses.
Minor refinement of pliers (or pliers) will greatly facilitate this task. Shown on the option tool designed for size links for a specific scale model. If you have to deal with different scale, of the mandrel at the ends of the pliers can make a plug-in replacement.
After assembling and painting these chains look very believable, even the joints of the wire are seen. For models of large scale (1:75 and more) I recommend the finished units after Assembly in the circuit for greater reliability propagate in two places.
Recommend to read
ATTENTION! THE TARGET IN THE AIR
"...In the snow two wide pits. In the middle of their wooden houses to install guns the muzzles up. Log cabins are easy to rotate and allow you to hit a flying airplane" — says in "Notes...
ENOUGH TO BLOW
In the holes drilled in a wooden tube in the concrete wall, there is always a lot of sand and dust. To remove them will help plastic or metal tube by simply inserting it into the hole...